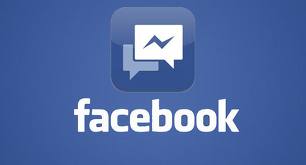 Facebook is launching a new free mobile app for its popular Groups feature that lets users create and interact with communities on the site, whether they're based on hobbies, geography or culture.
More than 700 million of Facebook's 1.35 billion members use Groups, according to the company. It says the site hosts hundreds of millions of groups, which people use talk to others who share their religion, to plan holiday dinners, or to discuss hobbies or health issues.
Facebook Groups already exists in the desktop site and mobile app, offering the ability to upload and view posts in secret, closed or open groups rather than friends at large. The new Facebook Groups app features a homepage that displays all of a user's group memberships in one place, allows quick movement between groups and offers a streamlined way to create a new group and check all notifications.
Facebook says that, as with its messaging app, having a stand-alone Groups function "helps people share faster and more easily with all the groups in their life."
Facebook has been working to expand its presence on people's mobile devices by creating — and buying — apps such as Messenger, Paper, Instagram and WhatsApp. The apps Facebook created from scratch through its Creative Labs have faced varying levels of success.
Paper, a mobile news reader, hasn't really caught on. Slingshot was launched as a rival to the ephemeral messaging service Snapchat but it hasn't proven much of one. Facebook on Tuesday declined to provide user figures for Creative Labs apps.
Messenger, which predates the Creative Labs division, has fared much better, though it helped that Facebook essentially forced users to download it after it removed the messaging functionality from its main app. It has more than 500 million users.
Unlike with Messenger, though, the company says it won't require people to use the stand-alone app if they want to use Facebook Groups. They will still be able to access Groups through the Facebook app or on the website.