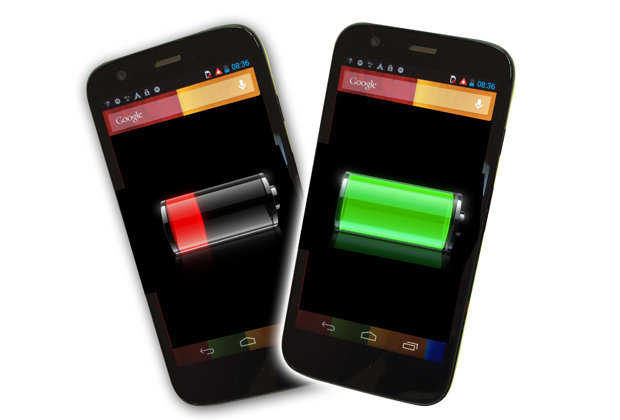 An Israeli company says it has developed technology that can charge a mobile phone in a few seconds and an electric car in minutes, advances that could transform two of the world's most dynamic consumer industries. Charging a mobile phone in a few seconds could be possible by 2016, a technology firm said today.
Founder and chief executive Doron Myersdorf said the phone could ultimately be recharged up to 1,500 times, giving it about three years of life. He also hopes to create a car battery that recharges in two or three minutes, rather than current models which commonly need to be charged overnight.
While the prototype is currently far too bulky for a mobile phone, the company believes it will be ready by 2016 to market a slim battery that can absorb and deliver a day's power for a smartphone in just 30 seconds.
The company has raised $48million in total from two rounds of funding, including backing from an unnamed mobile phone maker.
The innovation is based around the creation of "nanodots", which StoreDot describes as bio-organic peptide molecules. Nanodots alter the way a battery behaves to allow the rapid absorption and, critically, the retention of power.
Tech analyst Zack Weisfeld said: "We live in a power hungry world … people are constantly chasing a power outlet.
"StoreDot has the potential to solve this real big problem." "They still have some way to go, to deal with size of battery and power cycle rounds, but if solvable, it's a very big breakthrough," he told Reuters.