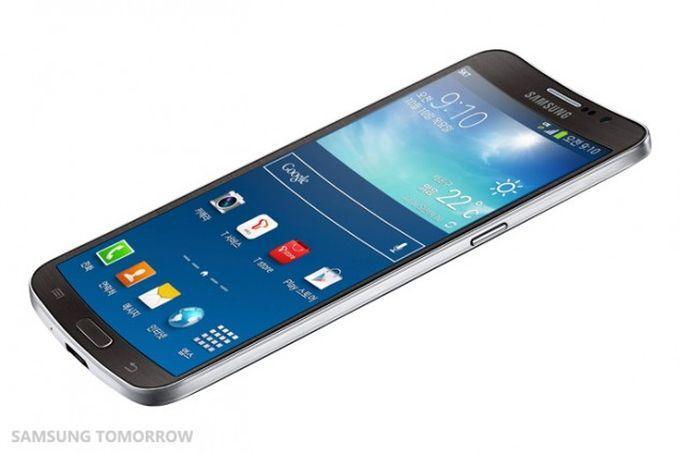 Reports have started to emerge about Samsung's next flagship smartphone, believed to be dubbed Galaxy S6 and reportedly codenamed 'Project Zero'. Last week, some of the purported specifications of the Galaxy S5 successor were tipped.
Now, the latest in the series of leaks suggest that the rumoured Galaxy S6 will feature 'dual-edged' display that will be curved on the both (right and left) sides. Notably, Samsung's first smartphone to feature an 'edge display' is the Galaxy Note Edge.
Korea Herald quotes Senior Analyst of IHD Technology, Jerry Kang, to have said at the IHS Display Analyst conference last week, "The Galaxy S6 to be released next year will feature a 'dual-edged' screen which is curved on the right and left sides."
The analyst also suggested that Samsung earlier this year ahead of announcing the Galaxy Note Edge was aware about the "possible complaints about the curved display featured only on the right hand side"; although, the company abandoned plan for the dual edge screens "at the last minute for an unknown reason".
The analyst added, "Many market experts cite lack of innovation as the main reason why Samsung has lost steam in the smartphone business."
Last month, Samsung reported its July-September quarterly profit fall to the lowest in more than three years, citing the decline in its earnings from the smartphone business – its worst year since 2011.
Some of the "preliminary specifications" the Galaxy S6 is tipped to include are a QHD (1440×2560 pixels) resolution panel (size unspecified); a Sony IMX240 camera sensor, the same used in Galaxy Note 4; 16-megapixel or 20-megapixel rear camera; a 5-megapixel front-facing camera, and inbuilt storage variants of 32GB, 64GB and 128GB.
Further, the Galaxy S6 is said to be powered by 64-bit octa-core Exynos 7420 processor (four Cortex-A53 and four Cortex-A57 cores), while another variant featuring a 64-bit Qualcomm Snapdragon 810 processor is expected.
We remind readers however, that nothing is official yet, and that all such leaks must be taken with a pinch of salt.