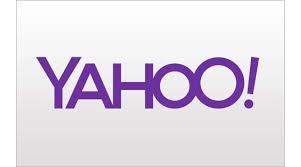 Yahoo has bought Bangalore-based Bookpad, a startup that's barely a year old and founded by three youngsters Aditya Bandi, Niketh Sabbineni, and Ashwik Reddy from Indian Institute of Technology (IIT) Guwahati over the past three years. The precise value of the deal could not be ascertained, but sources said it's a little under $15 million (Rs 90 crore).
The US internet giant, which is in line to reap about $9.5 billion (Rs 57,000 crore) from Alibaba's initial public offering, has bought the firm in a deal worth around Rs 50 crore ($ 8.3 million), according two people with direct knowledge of the development. Yahoo has so far bought over 100 companies. "The deal is done. The team will be moving to Silicon Valley soon," said a person directly familiar with the ongoing talks. "Large firms like Autodesk and Dropbox were also eyeing Bookpad."
Bookpad was backed by NASSCOM's 10,000 Startups initiative and Microsoft Ventures accelerator. The startup was part of the first batch of startups in NASSCOM's co-working hub Startup Warehouse. Its flagship product, Docspad, enables document embedding, annotations, and editing in enterprise applications.
Bookpad's enterprise software product, DocsPad, allows users to view any document (like PDF, Word, Powerpoint), as also edit and annotate it, within a website or app. It works across devices, and does not require downloading of plug-ins or desktop software. For Yahoo, a content provider, the technology can potentially be embedded in many of its services. IT industry body Nasscom's 10,000 Startups programme had identified Bookpad as a promising idea and the venture was incubated at the Startup Warehouse established by Nasscom and the Karnataka government in Bangalore. It was later part of the Microsoft Accelerator programme in the city.