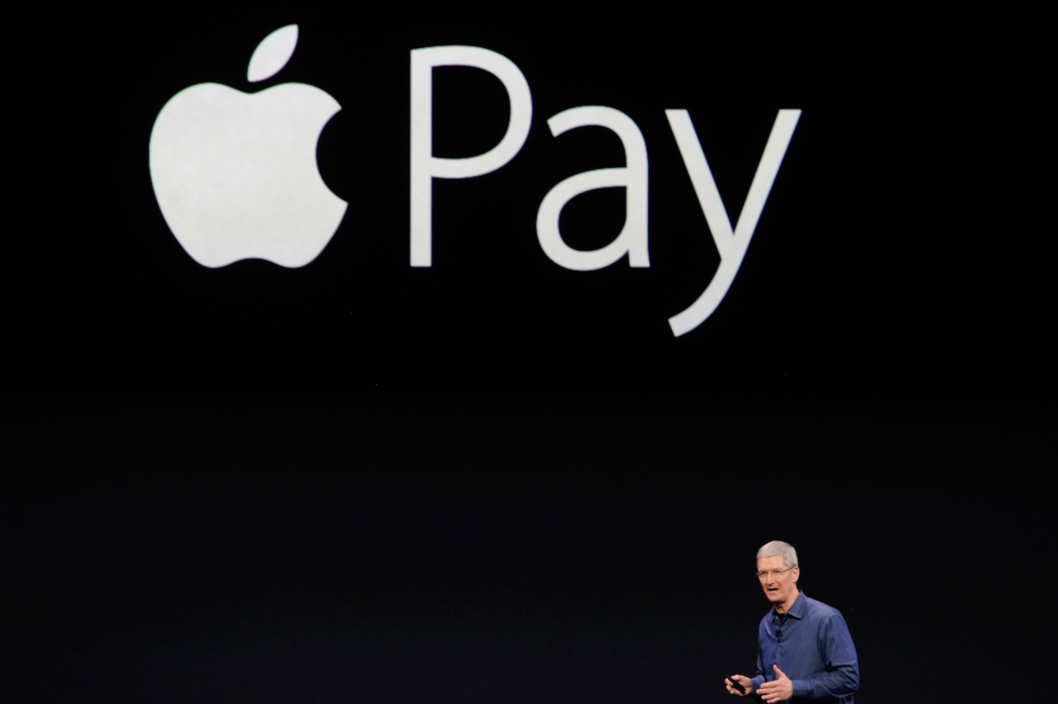 It turns out the rumors were true, Apple has been putting together a new mobile payment service, and it introduced it on stage today as "Apple Pay." The service involves adding your credit cards to Passbook, and waiving your iPhone in front of what looks like an NFC reader to pay for goods and services in-store.It was announced on Tuesday during the company's iPhone event. Many questions still linger about the service, but information is beginning to trickle out from various sources as retailers, banks, and credit card companies prepare for the service's October launch.
Apple says that security and privacy are very integral to Apple Pay. It doesn't store your credit card numbers, nor does it transfer them to the merchant, and it doesn't log what you buy or how much you pay for it. It simply creates a complex number for your card, and uses a one-time code for when you make payments.
Additional details about Apple Pay's security have been unveiled by MasterCard executive Jorn Lambert, who spoke to Bank Innovation, explaining how each transaction will be secured.
Along with the cryptogram generated between a standard debit or credit card and a point of sale terminal, Apple Pay takes advantage of a token system that encrypts every step of the payment process. Tokenization is already built into the standard NFC specification, so what Apple is really doing is utilizing existing technology and further securing it with its own Touch ID fingerprint authorization system.
Online, Apple offers one-touch check out so that you don't have to enter your CC information, billing address, etc. It will work in specific shopping apps initially, like Starbucks, GroupOn, Uber, and OpenTable. Major League Baseball is onboard too, and will allow you to buy tickets with Apple Pay.
Apple Pay will be available in the U.S. beginning in October, but Apple says that it is working hard to take the service worldwide in the "near future." It will be compatible with only newer model iPhones: iPhone 6, iPhone 6 Plus, and Apple Watch.