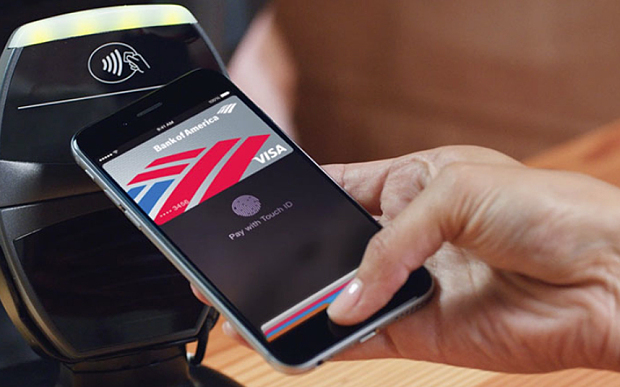 iOS 8.1 is now available for download in the Software Update section of native Settings app on an iPhone, iPad or iPod touch. The most prominent feature, Apple Pay, is currently restricted to the U.S. only.
Changes to Photos include the new iCloud Photo Library, and an alert when running low on space before capturing Time Lapse photos. iOS 8.1 also brings back the My Photo Stream album when the iCloud Photo Library is not enabled.
At launch, Apple Pay is supported by Visa, MasterCard, and American Express cards with American Express, Bank of America, Capital One, Chase, Citi, and Wells Fargo as launch partner banks.
Apple says its mobile payment service, which uses NFC and Touch ID, is accepted at over 220,000 stores. We've included a list of supported apps and stores that we'll update as more stores are added.
iCloud Photo Library, which allows users to use iCloud storage space for managing a single photo library across multiple devices, is available in iOS 8.1 as a public beta. With iCloud Photo Library, iCloud saves each photo edit, album, and more across each compatible iPhone, iPad, and iPod touch as well as iCloud.com. An overhauled Photos app for Mac is due out in 2015.
iOS 8.1 also brings back the familiar Camera Roll for users not using the iCloud Photo Library public beta; iCloud Photo Library users will instead continue to see a collection of recently added photos and videos from all supported iCloud devices.
Continuity features like SMS Relay (also called Text Message Forwarding) and Instant Hotspot are also available in the latest iOS version.
SMS Relay allows users to view text messages sent to your iPhone on Mac and iPad with the ability to reply from those devices as well. Instant Hotspot allows you to connect your iPad or Mac to your iPhone easily by selecting it in the list of available WiFi networks.