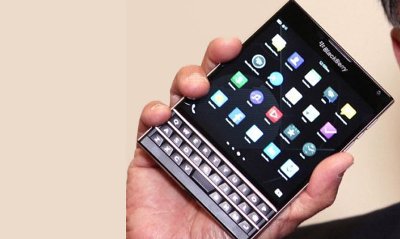 BlackBerry has launched its new flagship smartphone, BlackBerry Passport in India for Rs 49,990. The smartphone was announced last week internationally and India is one of the first countries where the phone will be available.
BlackBerry Passport has 4.5 LCD touch screen and comes with a three row qwerty keypad which also has capacitative touch features embedded in it.
The square-shaped handset has 13 megapixel main camera and 2 megapixel camera. The internal storage capacity of the phone is 32 GB and supports 128 GB of external storage.
BlackBerry has targeted professionals who have heavy typing requirement through Passport. The phones total length is about 5-inch and width is about 3.5 inch.