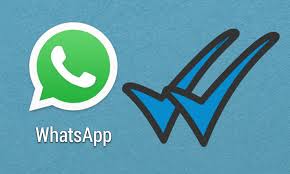 WhatsApp just made ducking a text impossible! The messaging service has introduced a feature that will now confirm to senders that their texts had indeed been read.
The check marks that appears next to sent text will turn blue as soon as the recipient opens, accesses or reads it. So now you'll have to say goodbye to "Uh, I didn't see your text."
Earlier, sent WhatsApp texts would appear with one check, in grey, to indicate the text had been sent. A double check, also in grey, would confirm successfully delivered.
"If you see two blue check marks next to your sent message, then the recipient has read your message," said an updated WhatsApp's frequently asked questions (FAQs) section on Friday. "In a group chat or broadcast message, the check marks will turn blue when every participant has read your message."
You can also find out the time a message was delivered and read by pressing the message with the double tick — then holding it for a couple of seconds, before selecting "info".
The changes will affect all versions of the app used on the Apple iPhone's iOS, the Android operating system, as well as Windows phones, Nokias and Blackberrys.
According to reports, "this feature isn't part of an update to the app through the App Store," but an "over-the-air" update sent to iOS and Android builds of the app.
The Facebook-owned messaging service, which is very popular in India but has failed to take off in the US, is rumored to be planning voice over Internet protocol — letting users make phone calls.