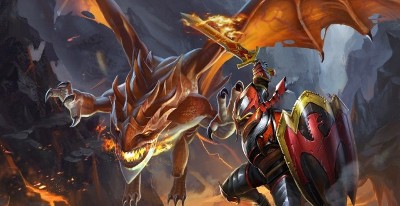 Valve has announced a host of changes to hit with the latest patch for Dota 2. Named the Rekindling Soul update, patch 6.82 introduces a host changes that alter the game's map, introduces a new rune, and alters most heroes and items.
The most prominent change brought on by the update is that of the map in Dota 2; in addition to paths and tower locations being moved, large neutral creature Roshan has also moved spots.
A new Bounty Rune has also been announced. Upon being picked up by a player, the Bounty Rune will "enhance your wealth" and "speed the accumulation of abilities." Runes will now spawn on both sides of the river every two minutes.
Most heroes and items have been subject to balance changes, and interface changes are also present, including new chat wheel options. You can check out the full changelist on Valve's site.
Earlier this year Valve held its fourth annual Dota 2 sports event, The International, in Seattle. The event marked the world record for biggest reward for an esports tournament, sporting a prize pool that exceeded $10 million.