As per client request, I was creating a contact form in which the client need Country Code entering option. I've installed Contact Form 7, but was not able to add International Telephone Input (Country Code).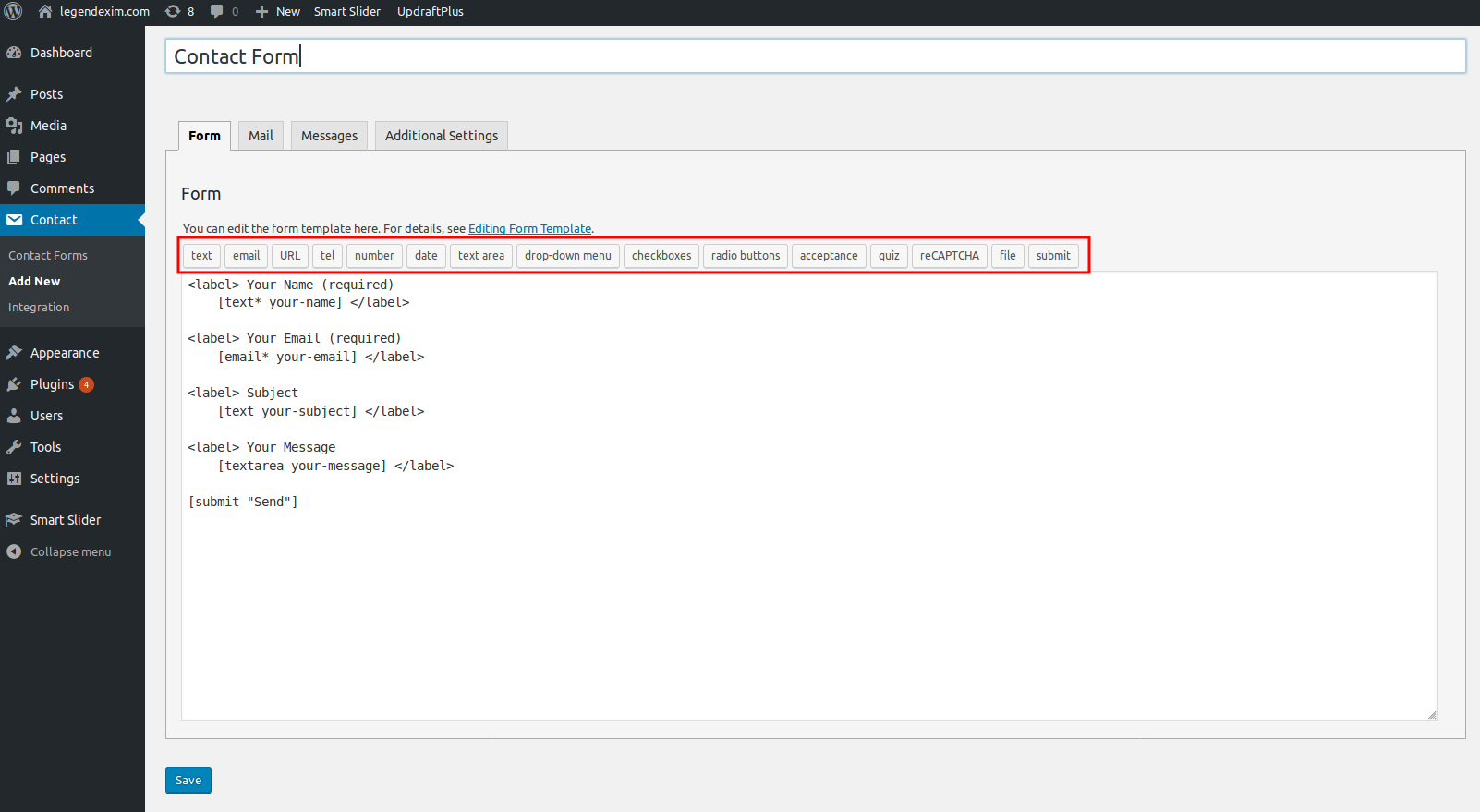 If you want International Telephone Input enabled on your form, simply install "International Telephone Input for Contact Form 7" plugin.
Log in to WordPress Admin Dashboard, then go to Plugins > Add New and type "International Telephone Input" in the search box. Click on the 'Install' button and then Activate it.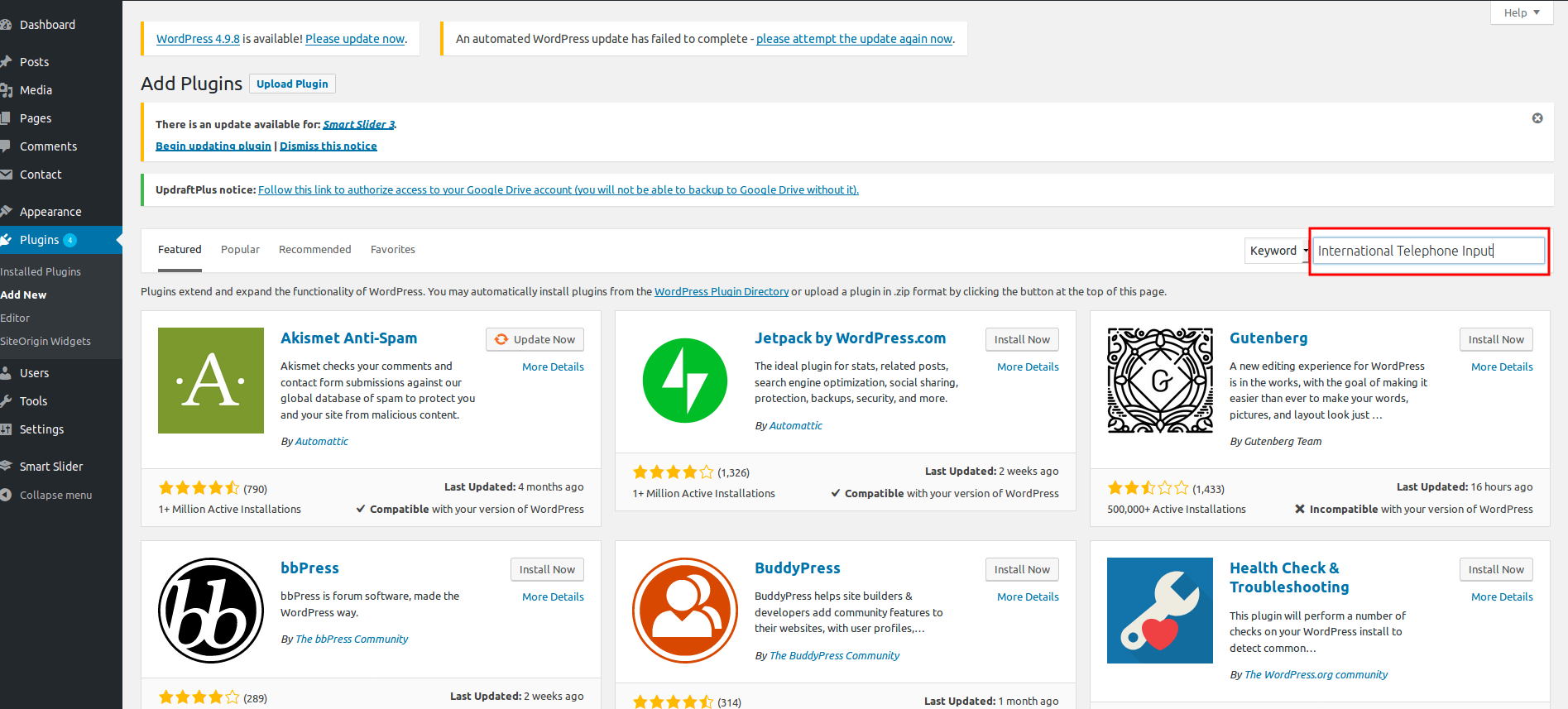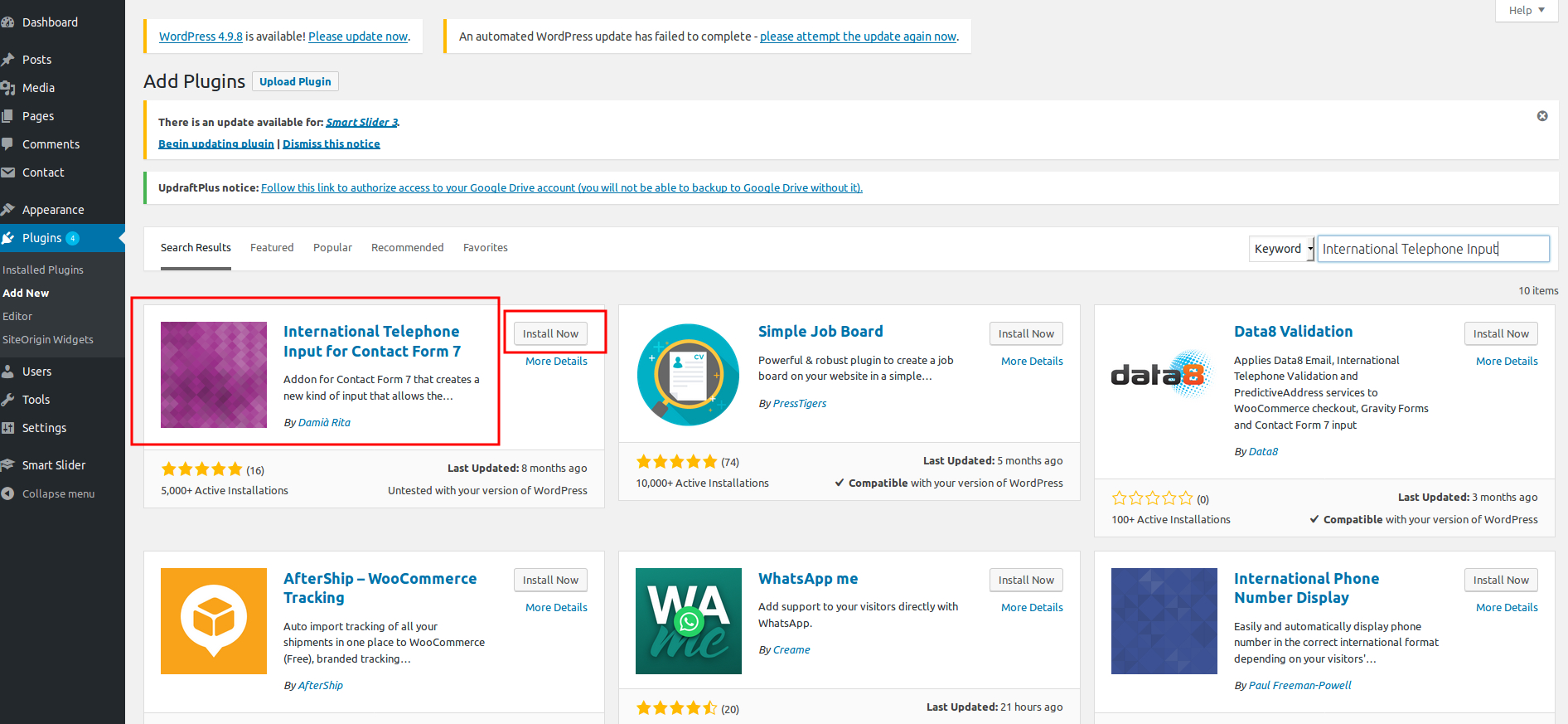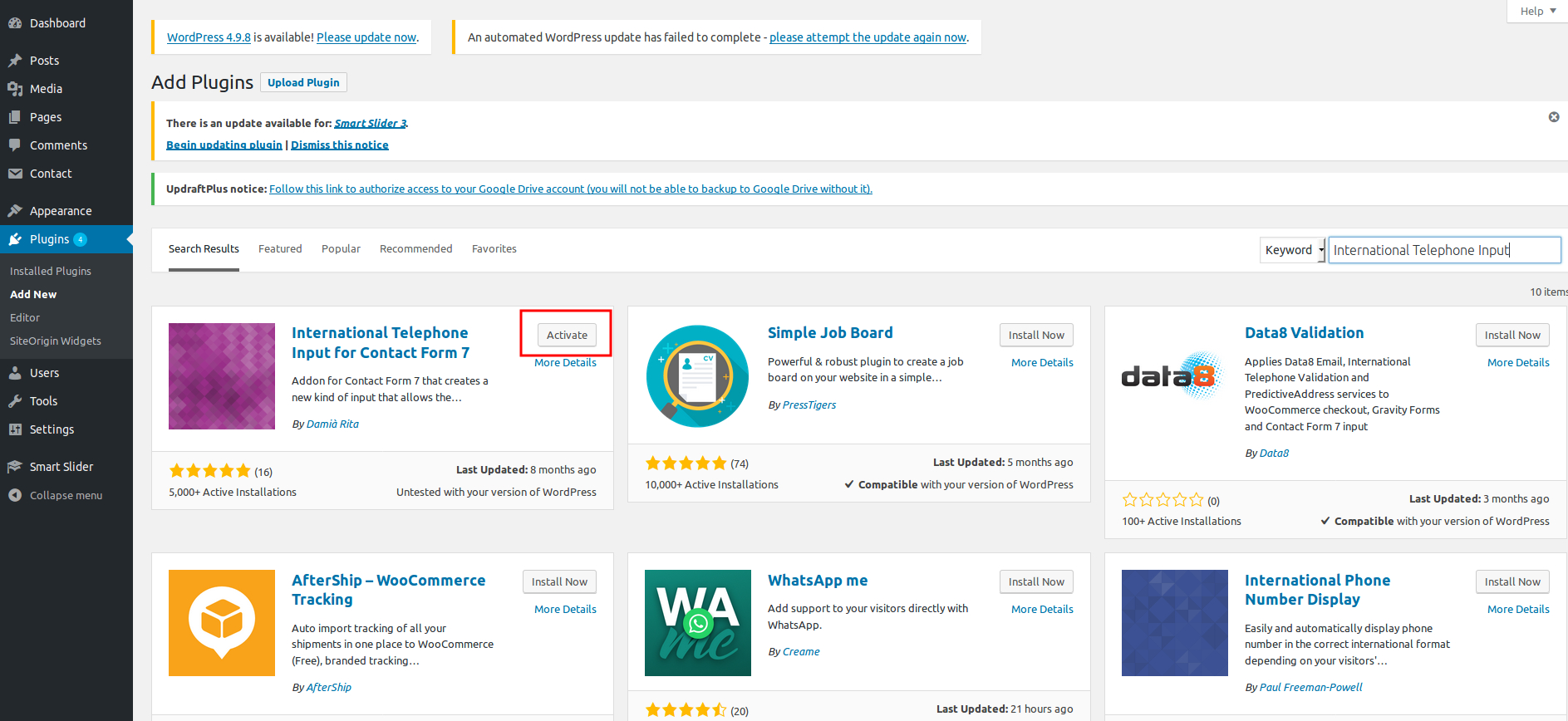 Now it will list in the form mail.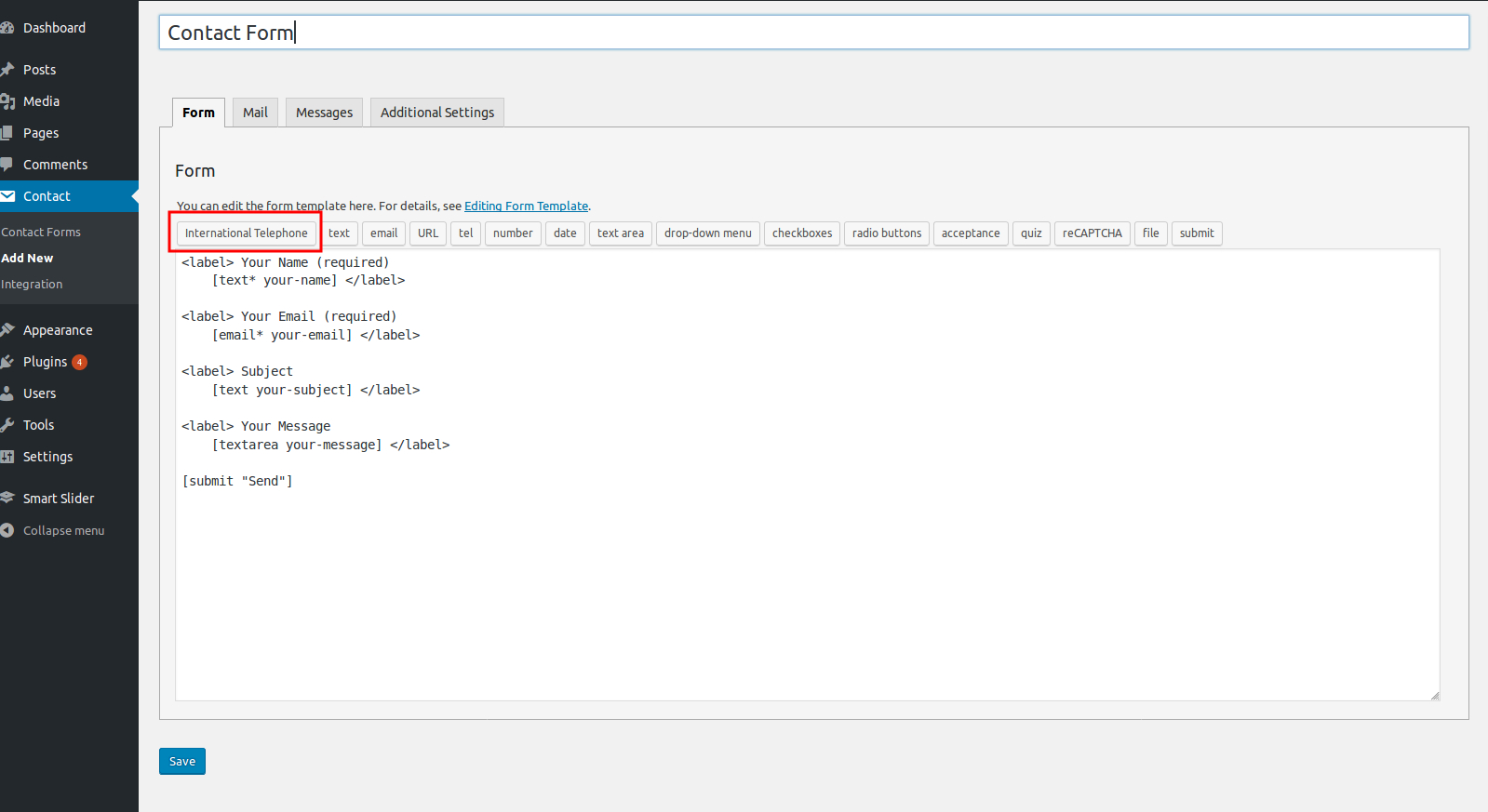 Now click on 'International Telephone' tab, then a popup will appear. Click on 'Insert Tag' button, so the text will be pasted in your code.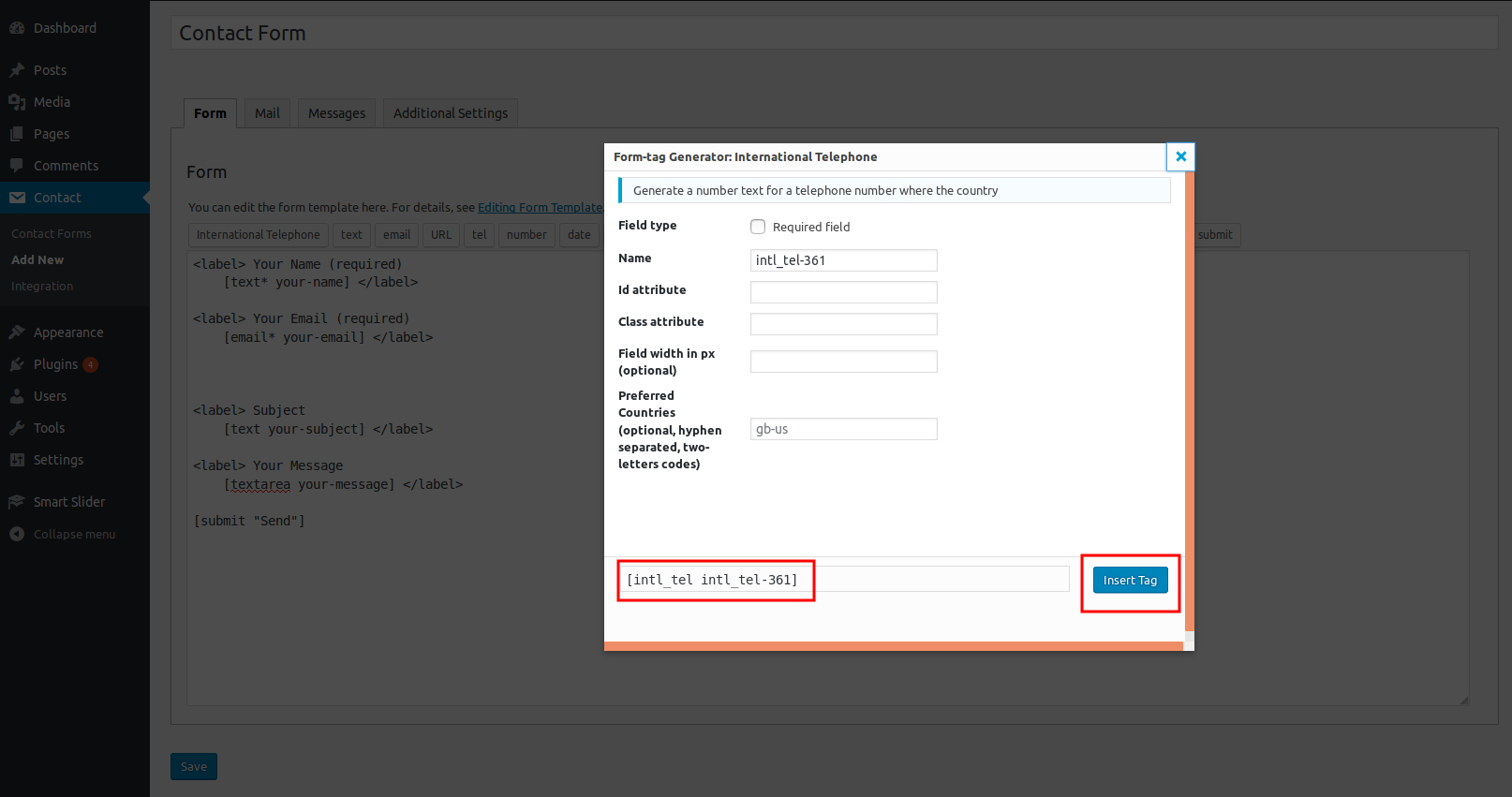 Now click on Save button to apply the changes.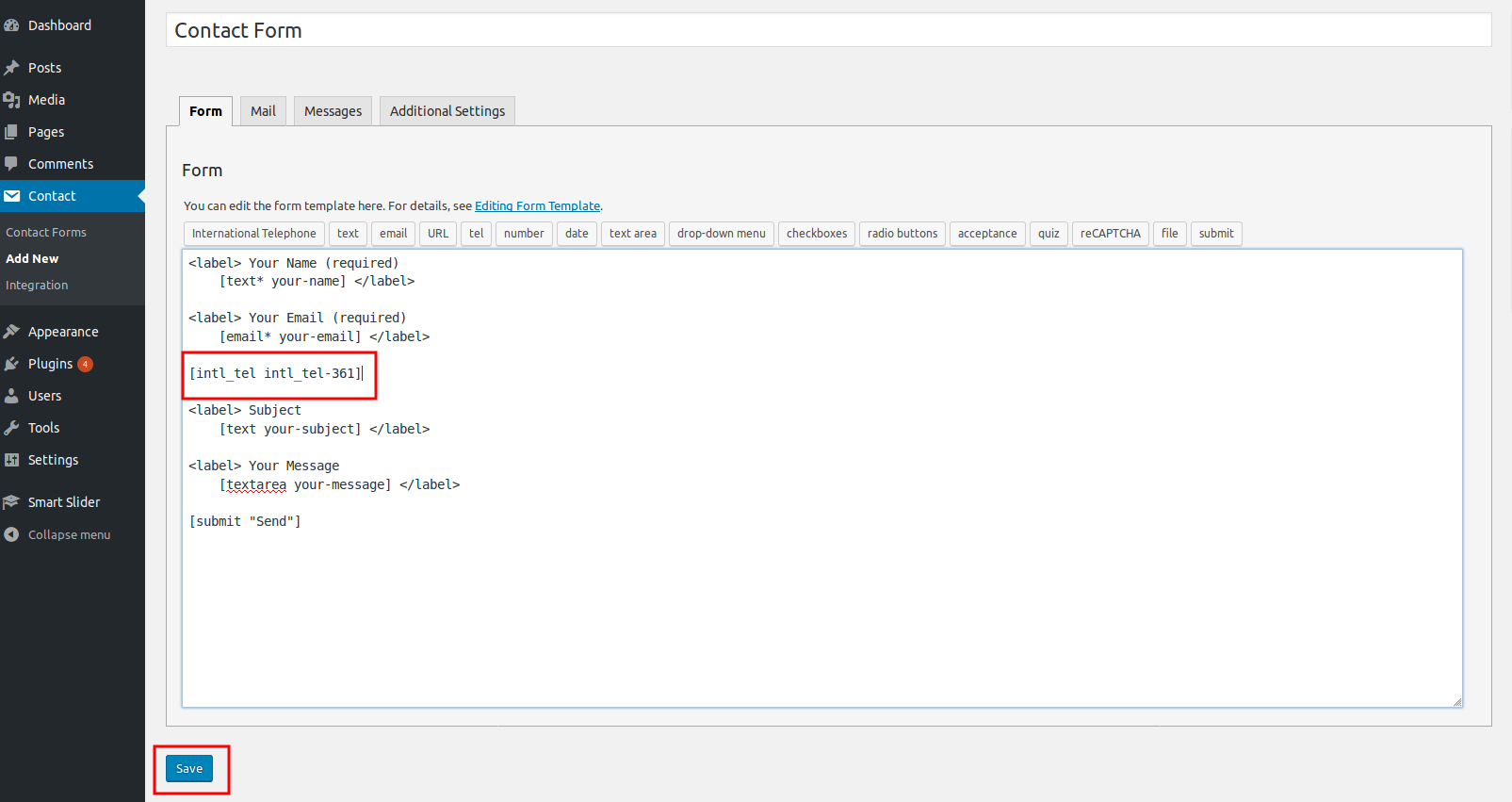 Once saved, the shortcode will be visible. Copy the shortcode and paste it into your post, page, or text widget content.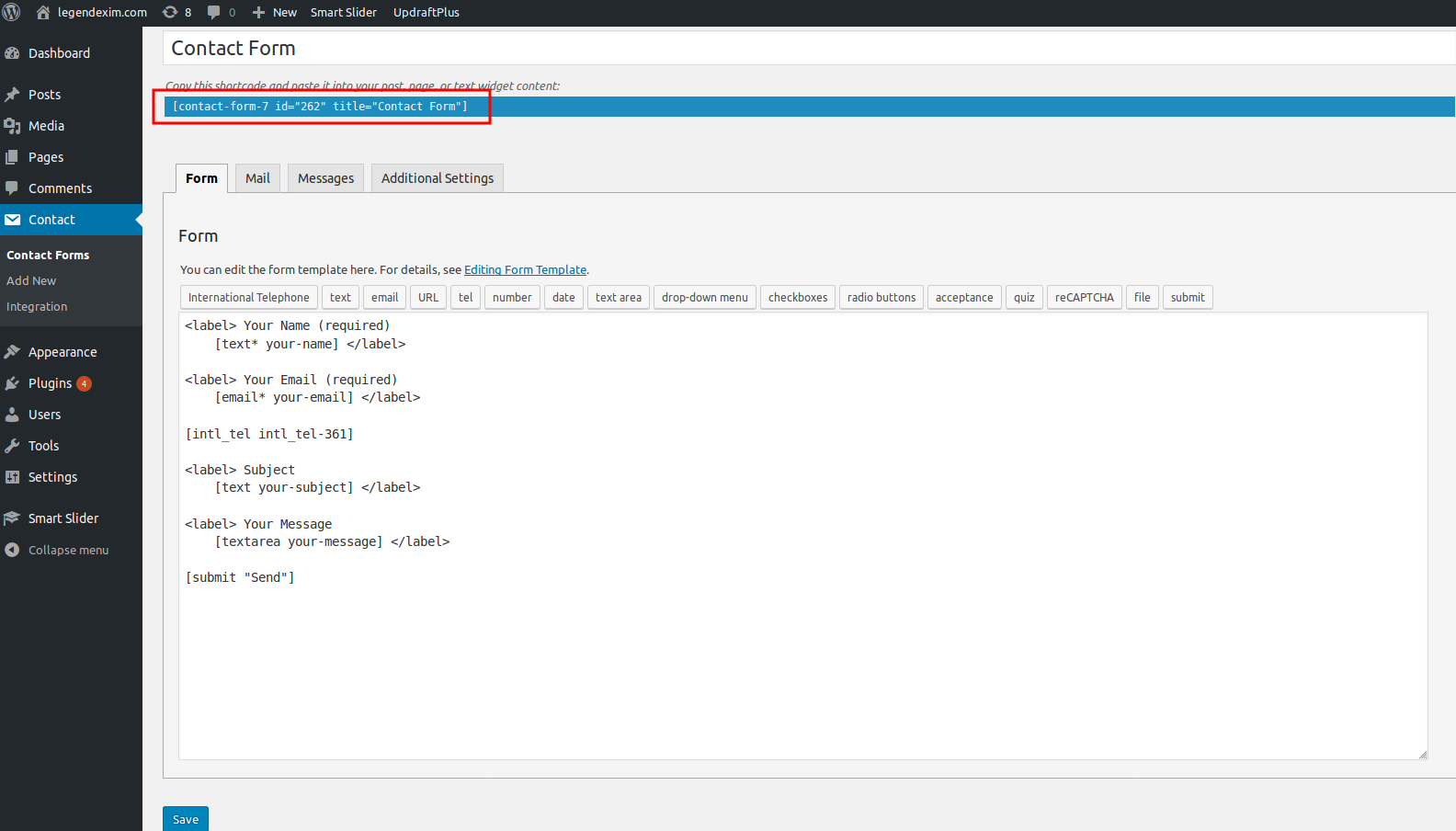 Once done, your contact page would look like: