WordPress has a comment section for blogs, which allows visitors to express their opinions. However, this can sometimes be problematic. It's up to each website to decide whether to disable comments or not.
Comments are helpful for blog sites. However, disabling comments in WordPress can help fix comment spam.
Comment spam occurs when a spamboot or spammer posts ads on blogs as comments. It's dangerous for you and your site visitors to have such comments on your website.
Today in this tutorial we are going to talk about a very simple way to disable comments.
Use the Dashboard Settings
Log in to the WordPress admin. Then scroll down to find the Settings tab in your WordPress Admin Dashboard. Click Discussion. This will open a discussion settings screen with a list of options for controlling comments on your WordPress site.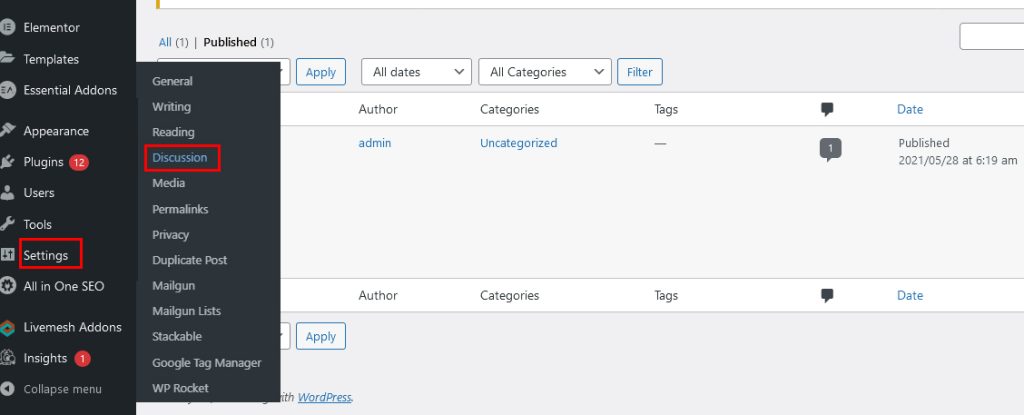 Uncheck "Allow people to submit comments on new posts" in it. To disable comments on your site.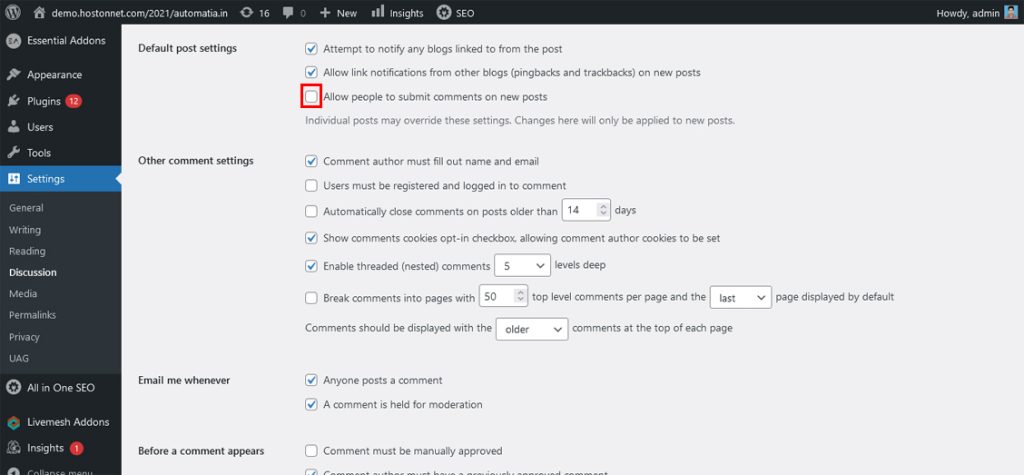 Of course you might also want to look at "Comment Settings" for other comment moderation options. Accordingly, you can uncheck or check the options here.
After making changes on this page, don't forget to scroll down at the bottom of the page to save all your changes.