If you are looking to move WHMCS to new folder, this post will help you understand how to do it yourself. Yesterday I did it for a client, moved from sub folder named 'billing' to root.
Before we move to the steps of files moving , Login to your WHMCS admin panel and change the system URL to http://www.yourdomain.com for root, under Setup > General Settings > General > WHMCS System URL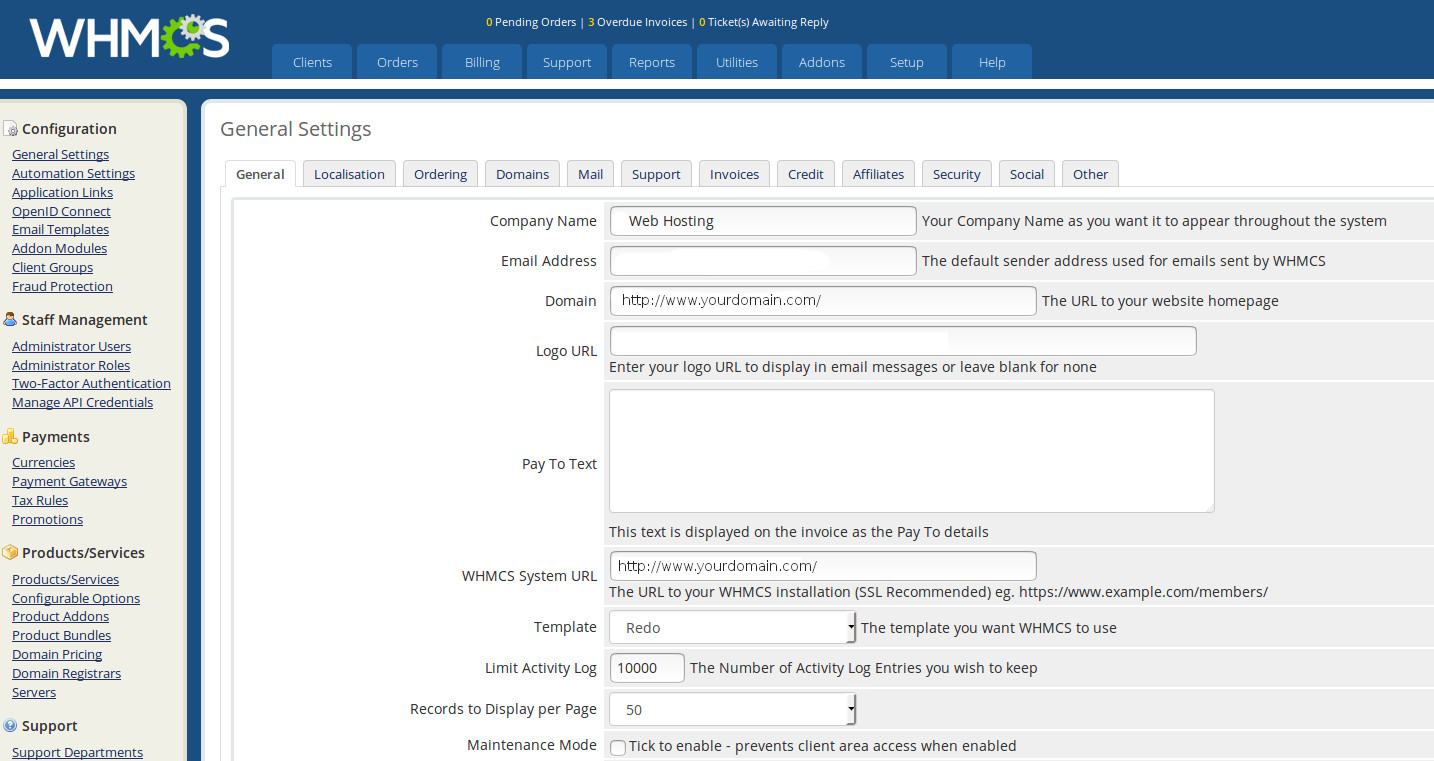 Then move your files from inside your folder to public_html (if your are in cPanel Server).
After that I sent a mail to the customer.
Reissue the license key by login to your WHMCS.com account here: https://www.whmcs.com/members/clientarea.php and navigate to your license key. Once you are on the page for your license you should see a Yellow Reissue button to the left of the page. Clicking this will reissue your license key