To set up the fraud protection in WHMCS, perform the following steps:
1) Login to WHMCS admin panel.
2) Go to Setup.
3) Click the option Fraud Protection.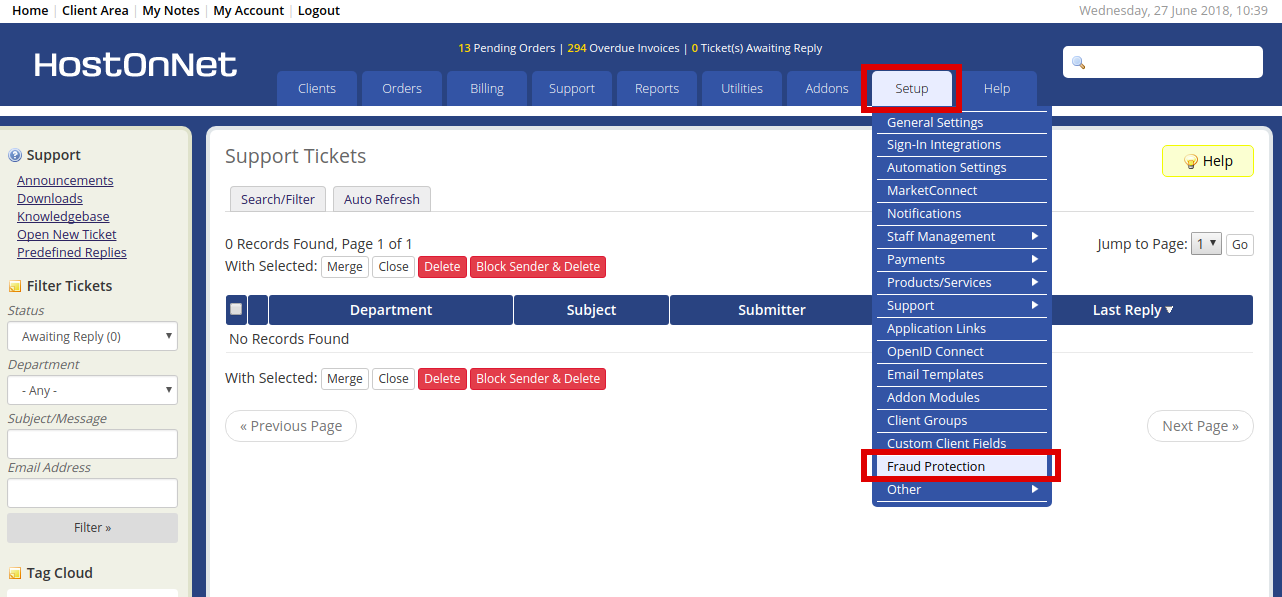 4) Choose the fraud module from the drop down menu.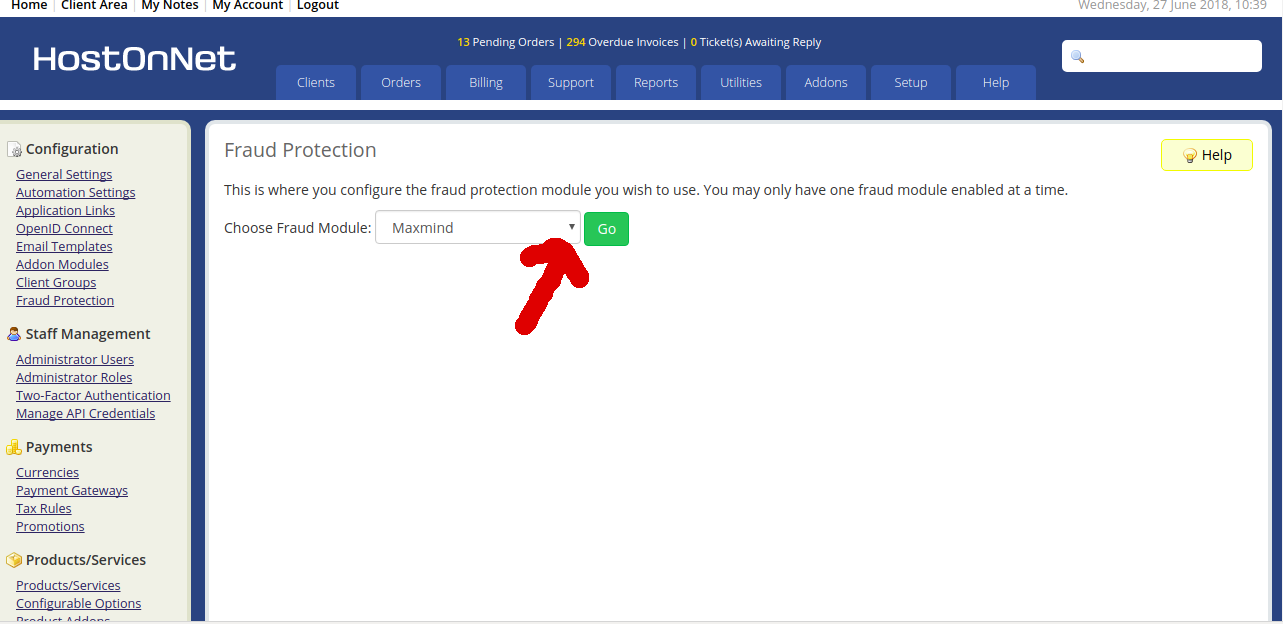 5) Check the box Enable to enable MaxMind fraud checking for orders.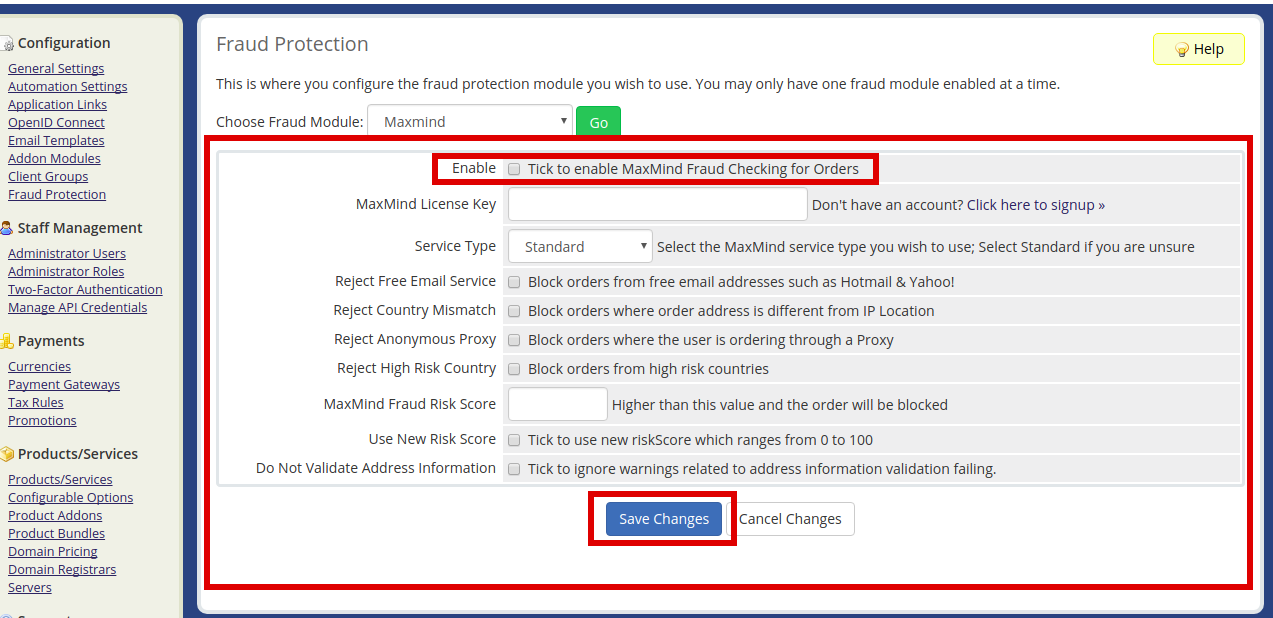 6) Enter the details.
7) Click the button Save Changes.
That is how we can setup fraud protection in WHMCS.