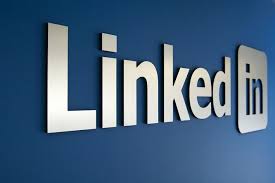 Corporate networking site LinkedIn Corp has reported better-than-expected quarterly profit and revenue as more businesses used its services to hire staff.
LinkedIn on Thursday posted a loss of $US4.3 million ($A4.65 million), or 3 US cents per share, in the July-September quarter. That compares with a loss of $US3.4 million, also 3 US cents per share, in the same period a year earlier. Adjusted earnings of 52 US cents per share beat Wall Street's estimates by 5 US cents.
Revenue rose 45% to $568.3 million.
Analysts on average had expected a profit of 47 cents per share on revenue of $557.6 million.
LinkedIn has more than 300 million members worldwide and did not adjust that figure with the latest quarterly report. Revenue from the US totalled $343 million, and represented 60 per cent of the quarter's total revenue.
For the current quarter, LinkedIn expects earnings of 49 US cents per share on revenue in the range of $US600 million to $US605 million. Analysts surveyed by FactSet expected profit of 52 US cents per share on revenue of $US612.1 million.
Shares of the California-based company rose $US3.10 to $US206 in extended trading after the results came out. The stock had closed at $US202.90, down 6.4 per cent in 2014.
Up to Thursday's close, the stock had fallen more than 6% this year, underperforming the 7.9% rise in the broader S&P 500 index.