Appearing just this week for the first time, Microsoft Research has created an Android app based on their weather-seeking technology. Climatology shows you the weather in a place of your choosing – not a specific weather, but a generalized average for a day in the place of your choosing.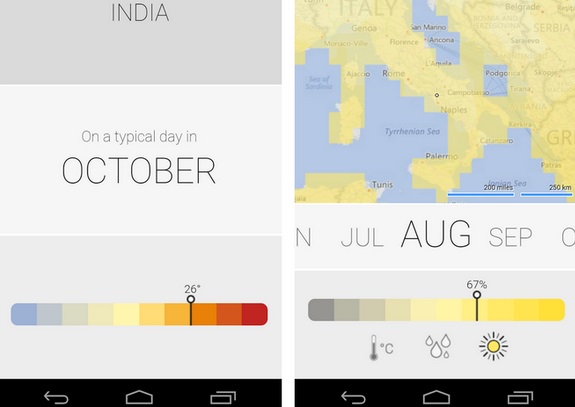 Microsoft suggests that you might use this app to discover the weather for a place you plan on visiting. You could also use it to plan your wedding at a remote location – want a dry wedding in South America in July? Have a peek at your chances.
Want to see how much sunshine shines on a typical day in October in Italy? By all means, have a peek at Climatology. The one thing we must warn you is that this first iteration of the app is slow, not especially intuitive, and might not work on your smartphone.