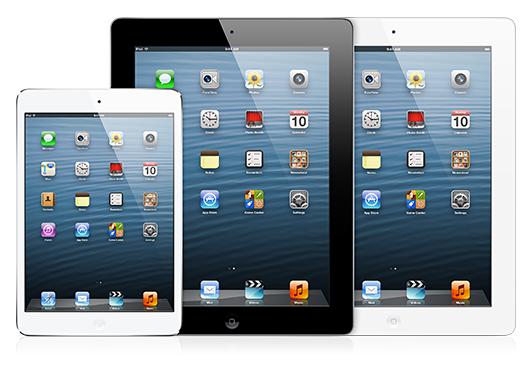 After all the hoopla behind Apple iPhone 6 series, it's time to get your moods excited for the new, sleeker version iPads. Reports have highlighted the prospect of iPad Air 2 and iPad Mini 3 making its India debut in the coming days, with pre-orders set to begin the proceedings. And from there on, we expect the tablet to be available across the country by early December.
The slate gets better imaging options with an 8 MP iSight camera at the back and a 1.2MP shooter on the front for FaceTime purpose. You'll finally see the iPad laced with Touch ID sensor on the front home button which can be used to buy apps from the Apple app store and even iTunes purchases.
In addition to the iPad Air 2, the latest Mini iteration will be added to the iPad catalogue in the country. Cosmetically, there's not much to differentiate between the Mini 2 and Mini 3. There's the same 64-bit Apple A7 processor, with M7 co-processor and 1 GB RAM. 5 MP rear and 1.2MP front cameras compile the package which has been bestowed with the Touch ID sensor as well.
Stay tuned for more updates on iPad Air 2 and iPad Mini 3 availability in India.