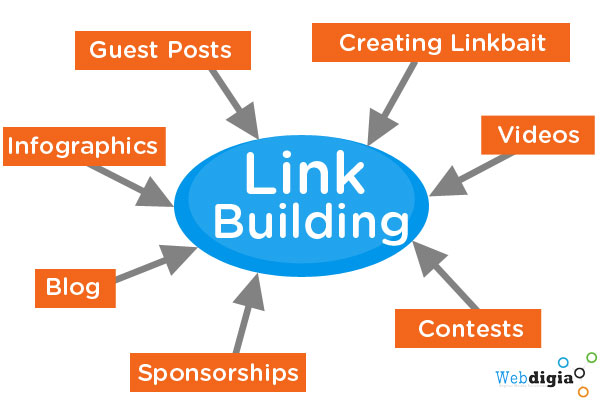 The importance of SEO and off page optimization is paramount for achieving long term search engine visibility. Now more than ever, it's not just about what's on your pages, factors such as who links to you, where you link to, and how many websites with authority you are affiliated with , can determine where you end up in the SERPs (search engine result pages).
Socializing your website through major news, media or RSS feeds is also easier than ever, and can provide your content with the ability to acquire links on your behalf as a result of syndication. It is equally as important to have a balanced portfolio of fresh links, a stable presence in leading directories, links from the top ranking websites, blogs or articles hosted on authority sites. Any or all of such tactics can assist you in establishing your very own link generating juggernaut.
I may sound like a broken record from time to time, but that's because, when making reference to search engine fundamentals, such fundamentals are the hub at the center of the wheel in regard to how search engines view content and dish out rankings. In this analogy, the respective spokes are internet marketing, pier to pier promotion, advertising and link building. By using a development strategy for each of these fundamental spokes you can establish a foothold in your industry in search engines, social media or provide a valued solution to consumers seeking your services.
Relevance is the basis of search engine rankings
At the center of the coveted pages in search engines one theme reigns supreme – relevance. Although there are a number of ways to get there, some more effective or ethical and others closer to the dark side of search, in either case, when you are able to clearly identify, target and acquire a buzz word in your industry the world sees your site differently as a result of search engines elevating your pages.
Visibility equates to visits, but no amount of traffic will matter unless your pages have content that satisfies the needs of the visitor. So achieving a proper balance of content and optimization increases your chances to expand your exposure and gain momentum for your domain.
Here is one brief tip about off page link building. First of all finding the right source for links is a science in and of itself, let's assume that you do have your nest egg of link sources, now choosing the right anchor text to link back to your site is all that is required.
From the standpoint of building links, we are concerned with 2 types of links.
1) Exact match links
2) Combinations of contextual qualifiers with your main keywords
Note:Just for reference internal links (links which allow you to move from one page to another in your website) are as important as external links . Having said that, your sites internal linking can not only rank on it's own accord in less competitive markets, but it goes a long way toward augmenting off page link building efforts.