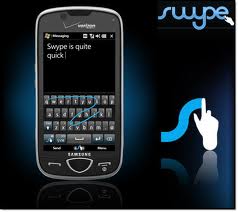 Normally priced at $0.99, Swype is one of the new third-party keyboard apps that was released alongside iOS 8, Apple's newest operating system that enabled systemwide third-party keyboards for the first time.
Swype, from Nuance Communications, is a gesture-based keyboard that allows users to drag their fingers from key to key in order to create words quickly. The keyboard features a built-in predictive text engine that is able to determine what's being typed, and it offers predictive punctuation to further speed up typing. As Apple's App of the Week, the keyboard will be available at no cost for the next seven days.
Features:
• Incredibly intuitive language models that accurately predict what you type or Swype
• Five beautiful themes – FREE on iPhone.
• Quickly enter symbols, punctuation and capital letters with Swype gestures
• Swype learns how you type. You can tell it to add or remove words from your personal dictionary
• You can Swype on your iPad as well as your iPhone
What's New In This Version:
• 21 languages supported including 16 new downloadable languages
• Intelligent Emoji support in 6 languages (English (US), English (UK), French, Italian, German and Spanish)
• Improved iPad layout
• Customizable keyboard layout (QWERTY, QWERTZ, AZERTY)
• Sound on Keypress option added (*Requires "Full Access")
• Auto-space option added
In the App Store since September 17, Swype has proven to be one of the most popular third-party keyboards, garnering thousands of downloads. Swype is one of the few keyboards that does not require full access to an iPhone or iPad to function, but that also means it's a slight bit more limited than other offerings, not offering cloud backups and syncing at this time.
Ahead of going free, the app was updated on November 4 to add 21 additional languages, intelligent emoji support, an improved iPad layout, customizable keyboard layouts, and more.