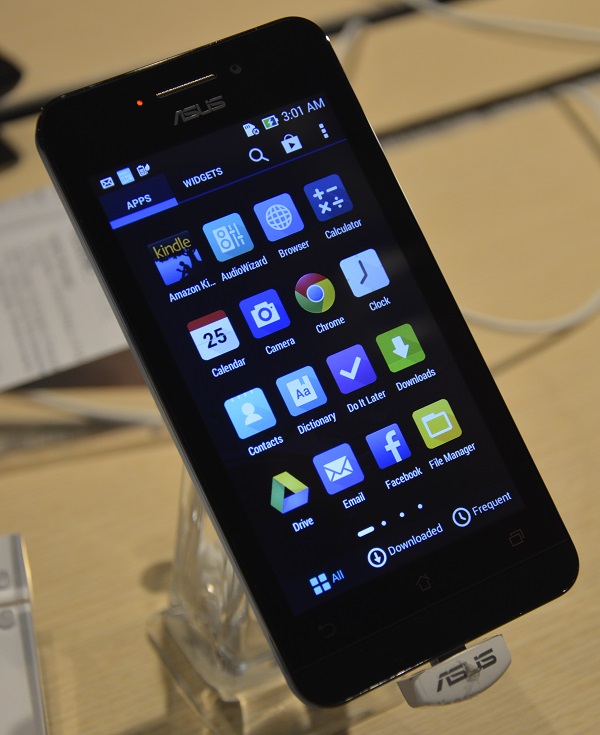 Smartphone practically carry our lives from our personal information to the things we do every single day, every moment. As the world is getting more sophisticated technologically, there are threats of hacking. These phones are not protected from people software attacks,From locking your smartphone with a pin to installing an Android security app, these steps will help keep your information protected.
* Use a pin, password or pattern to lock your phone. Setting this up is easy: On many Android devices, go to your Location & Security Settings for instructions. On phones equipped with Android 4.0 (Ice Cream Sandwich), you can even set the phone to recognize your face and unlock the screen. You can also adjust the delay before the security lock turns back on.
* Ensure that your device locks itself automatically.If you set up password-protection on your phone but then leave it unlocked on your desk for 15 minutes, you won't have achieved very much. Most smartphones allow you to set them up to automatically lock themselves after a period of inactivity.
* Download apps only from trusted stores. If you're browsing for a new game or something more productive, use places such as Google Play. Make sure you check ratings and reviews if they are available, and read the app's privacy policy to see exactly what phone features it will have access to if you download. The McAfee® SiteAdvisor® and App Alert features with the Verizon Mobile Security app can help do some of this work for you. Also, on Android phones, you can visit the Applications Settings and tell your phone not to install apps from unknown sources.
* Don't miss operating system updates.Updates to your OS often include system vulnerability patches, so it's important to install them.
You might want to be advised of updates rather than having them automatically installed, as early adopters sometimes experience teething problems – but the forgetful among you may prefer that to missing updates altogether.
* Log out of sites after you make a payment. If you bank or shop from your smartphone, log out of those sites once your transactions are complete. Other tips include not storing your usernames and passwords on your phone and avoiding transactions while you are on public Wi-Fi.
* Encrypt your smartphone.Even if you've secured your smartphone with a password, a thief could still plug your device into a computer and gain access to all of your personal information. Using encryption on your smartphone can help to prevent such data theft.
* Avoid giving out personal information. That text message that looks to be from your bank may not be. If you get requests via email or text for account information from any business, contact the business directly to confirm the request. The same advice goes for tapping links in unsolicited emails or texts.
* Protect your investment. Research shows that 7 out of 10 people lose their device. Many are shocked at the high out-of-contract price of replacing a lost device with an equivalent make and model. Don't let this happen to you. Total Equipment Coverage provides a replacement device, as soon as the next day, if yours is lost, stolen, damaged or has a mechanical or electrical defect after the manufacturer's warranty expires.

* Install security software
* 360 Mobile Security:The phone is prone to viruses, malware and infection that can disrupt, corrupt and also slow down one's phones. These days with the amount of apps there are, we aren't aware of the kind of viruses or spyware we are downloading. The app 360 mobile is free and also very user friendly. This app doesn't take up much space in the phone. It also can delete your history and acts a privacy advisor. If you are interested with strong protection and ease of use, then consider this app.
* AVG's Antivirus security:AVG has always been one of the most trusted web protectors, now they are in our phones too. The AVG antivirus security app allows users to keep their data safe and also protects from malware and spyware viruses. The best part about the app is it allows you to browse safely, download games, songs and apps safely, running real time scans.