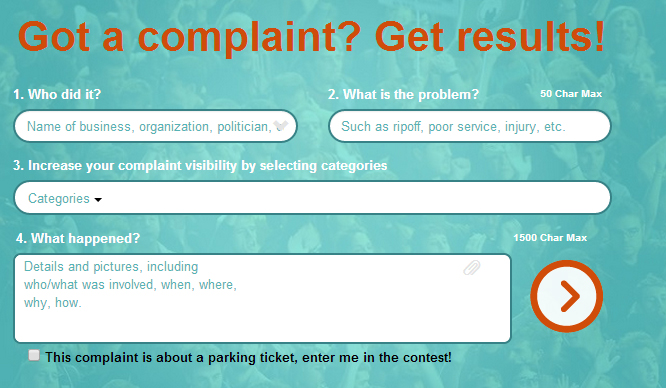 Everyone has problems but not all know how to deal with them. John McAfee steps up and gives people a shot at finding solutions by creating The Brown List.
What's The Brown List? It's essentially a company that helps ordinary people fight their problems. How? The Brown List compiles complaints made by people for any injustice they may have suffered. This can come in any form, like repression from the government or an unfair move by a large corporation. People go on to The Brown List to share their grievance and they can post videos and other evidence as well to support their complaint.
Once a complaint has been logged, whatever government agency or company involved will be given up to 24 hours to properly respond. After that, the complaint is made public, allowing visitors to The Brown List to not just read about the complaints but to also recommend suggestions that the original poster can pursue. People can also vote on which suggestions are the best given the problem, giving the original poster feedback they can use to decide on which course of action to take.
John McAfee announced The Brown List in a surprise appearance in Las Vegas at the Defcon, the largest gathering of computer hackers in the world. While the site sounds like it's just a magnet for rants, McAfee looks at it differently. "This taps into anger in a positive way. Instead of getting angry and shooting at somebody on the highway, or yelling at your wife, you can log onto the site. Instead of just lashing out, give us your positive solutions," he explains.
A private investor helped start up The Brown List with $450,000 but McAfee is looking for more support to grow the company. He says he plans to create capital by offering subscription services to various businesses, giving them a way to get a pulse on what concerns the public, but gave no further details as to how the company will be pulling this off.
Can't McAfee support the company himself? He claims he left all his money in Belize. The anti-virus software pioneer fled the Central American nation in 2012 to avoid being questioned by the police for an investigation into the murder of one of his neighbors.
McAfee founded the company McAfee in 1987, paving the way for the anti-virus software industry to bloom. The company was acquired in 2010 by Intel Corp.