Using Property Hive plugin you can list your properties on your website, record owners details and store applicants requirements etc.
Login to admin area > Plugins > Add new > Search for Property Hive.
Upon activation, the plugin will add a new menu item labeled 'Property Hive' to your WordPress admin bar. Clicking on it will take you to plugin's settings page.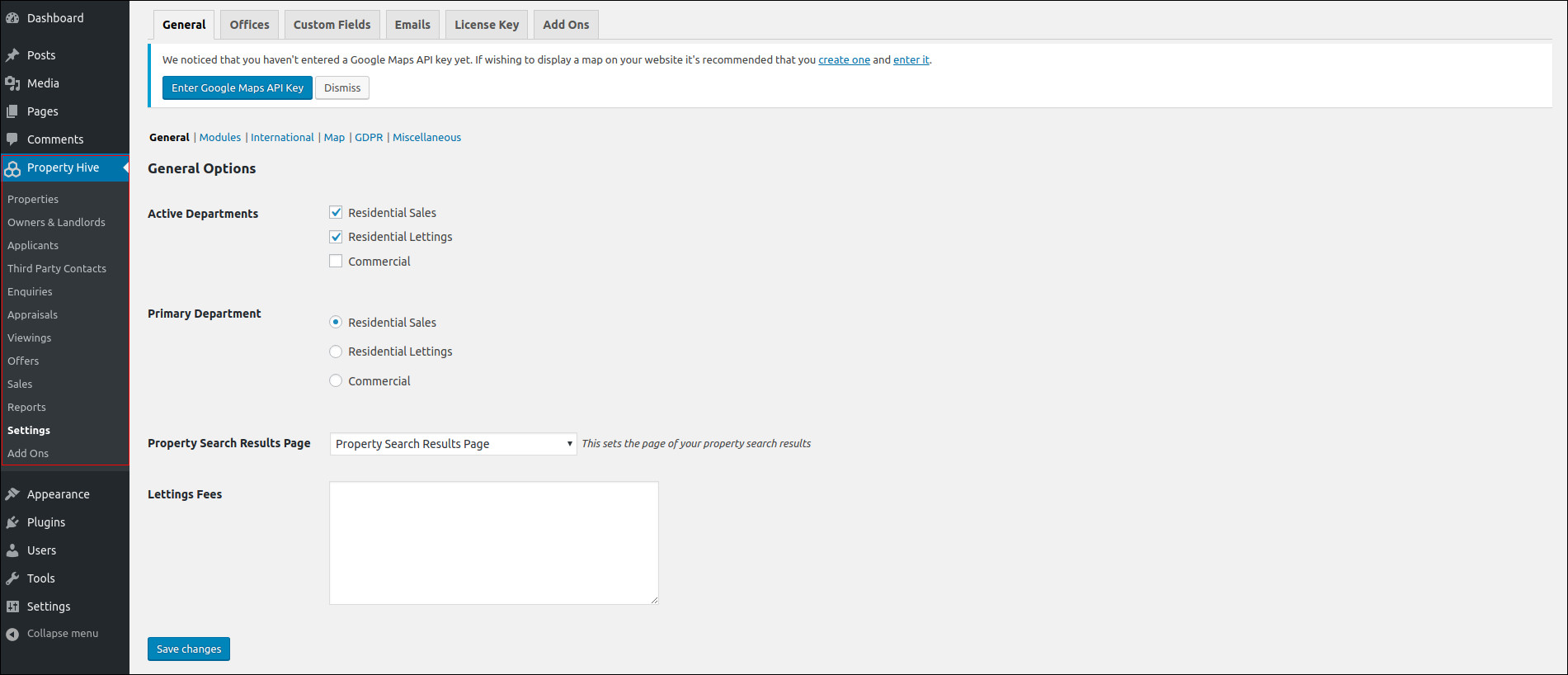 Download HONEYCOMB theme and install and activate it.
To add properties , Property hive > Properties > Click add properties button. Under the 'Property Summary' tab, you can record the full property address.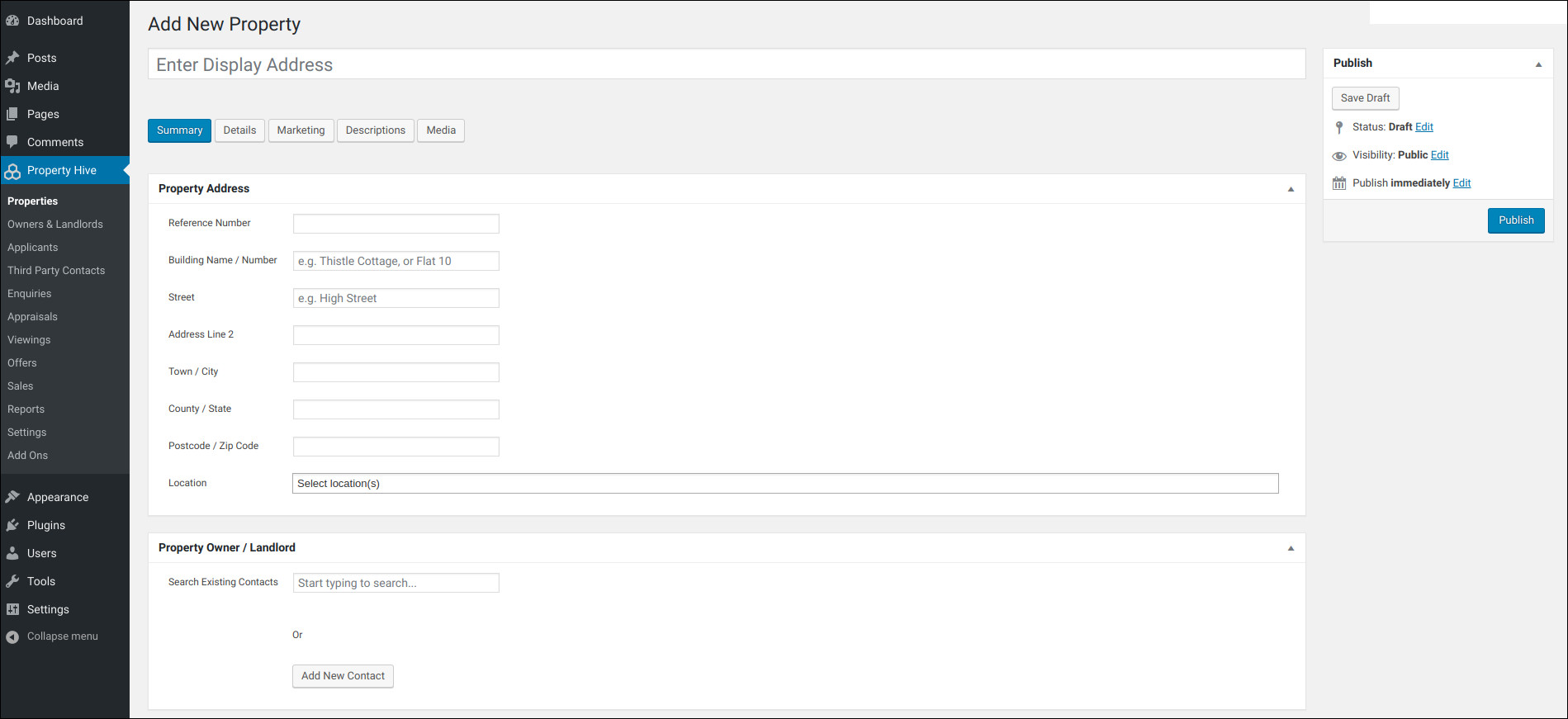 Property Details tab include such as bedrooms and bathrooms. Also record specific information based on whether the property is for sale or to rent, such as price, rent, furnished, and more.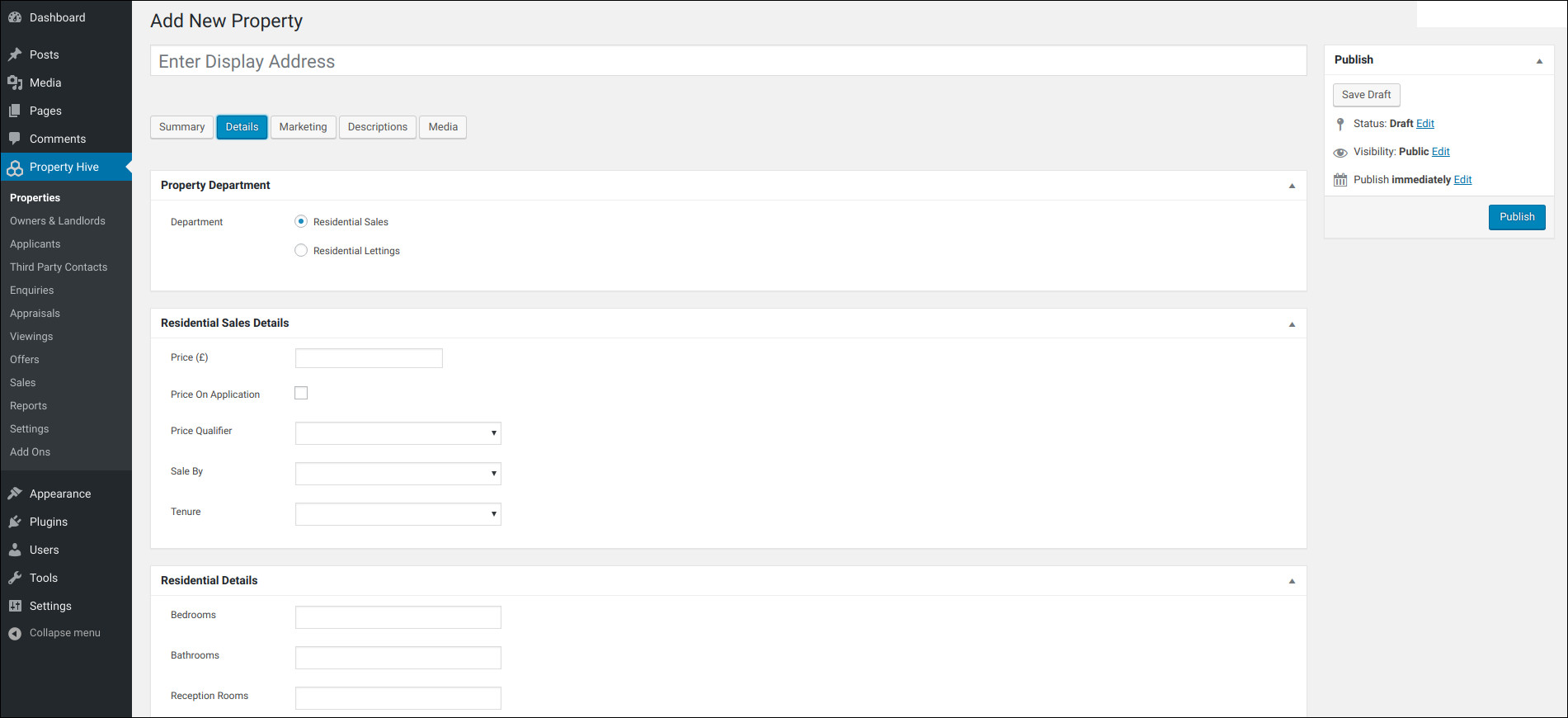 Under Property Marketing you can set the availabilty like For Sale, Let, Let agreed and Sold etc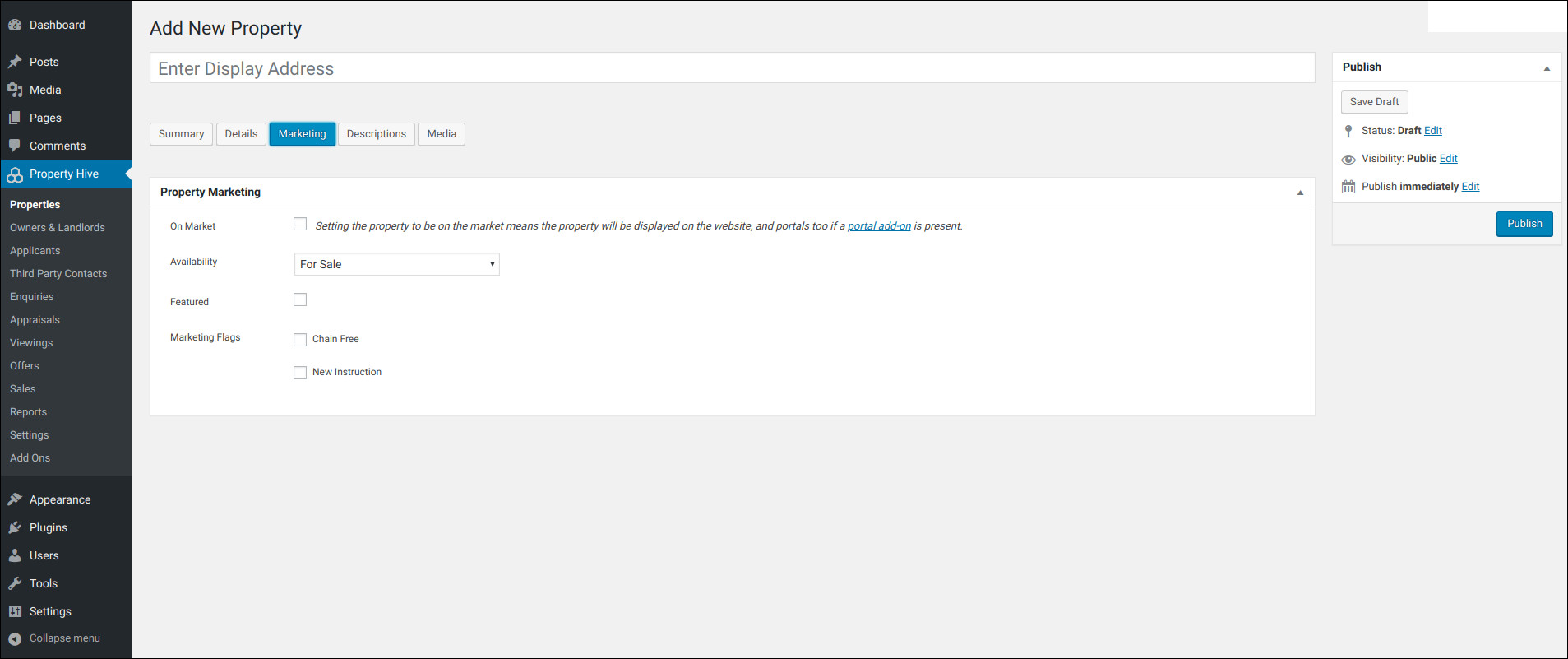 In the 'Property Descriptions' section you can store an unlimited number of features, a short description about the property, as well as details about each room to build up the full description.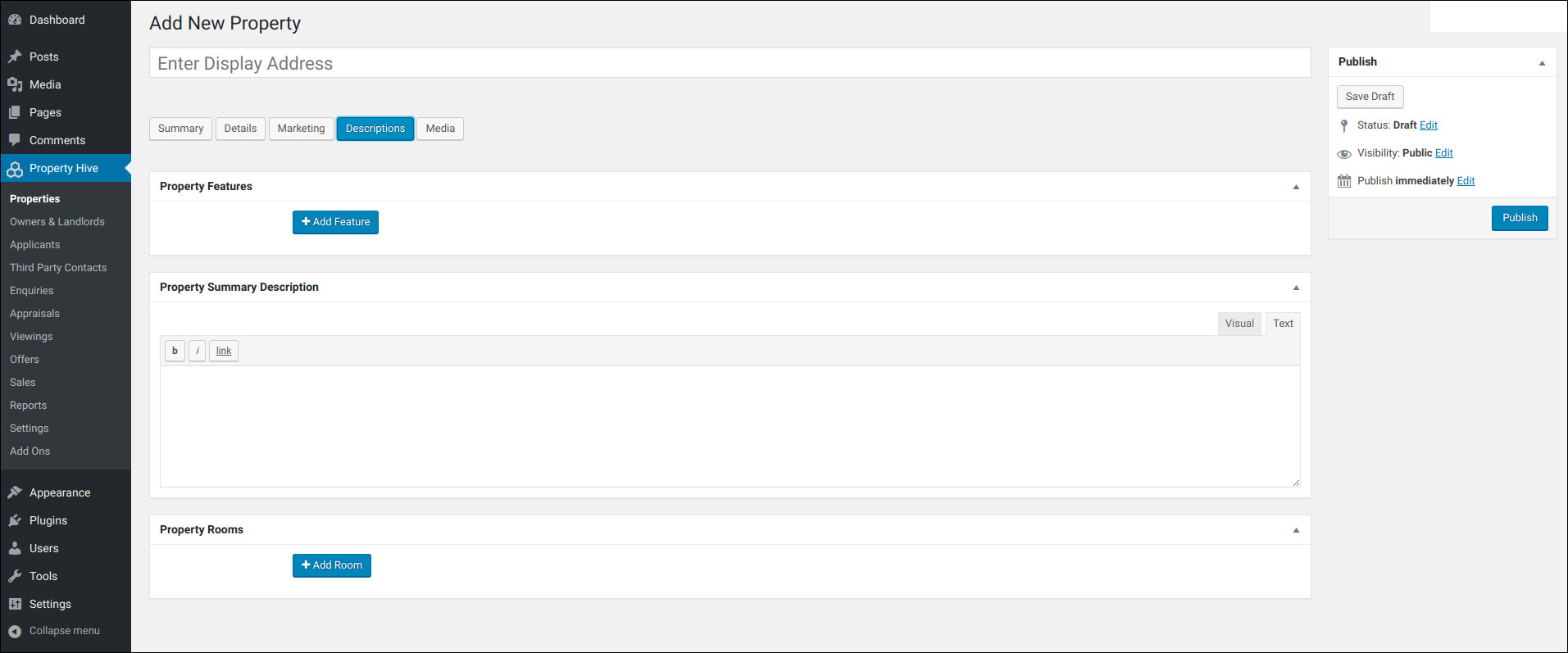 Under the Property Media you can add Photos, floorplans and brochures etc