Facebook introduces new 'Save' button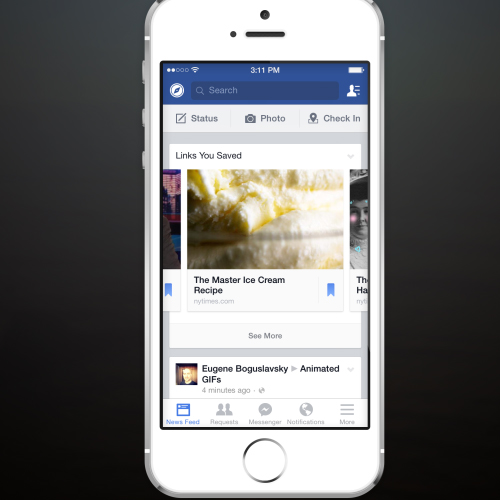 Facebook, an ever expanding social media platform with a good Research and Development, has introduced a new feature on their site called "Save".
As the name suggests, it saves a post, to be read/watched/listened to, for later use.
Everyday Facebook users find interesting posts on their "Wall", which they are unable to go through at that particular time. The "Save" feature enables the users to save the post for later in their profile
(the saved post is visible only to the user unless it is "Shared") and have an easy access to it when free.
One's saved items list is organised by category and the users can swipe right on each item to share it with their friends or move it into their archive list.
One can even set a reminder for their saved posts so as to remind oneself.
The feature will be introduced for iOS, Android and Web over next few weeks.