Do you want to start a web site like YouTube.com ?
Here is a free PHP script that allow you to run your own video sharing script.
Video sites like YouTube, Google, Metacafe, etc are making tons of money, and we can too.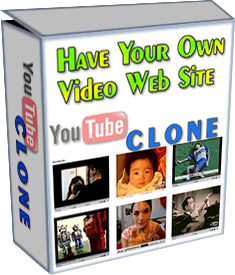 Install the script, upload many videos, then you should drive visitors to the site, then you can monetize the website.
The script is fully customizable that we can easily change colors and styles.
The script installation is easy, you can get paid youtube clone installation from [email protected]
If you need more control, you can get vshare youtube clone script from www.vshare.in (demo)