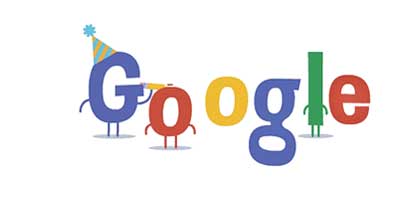 Google has published some new details about the search index de-listing requests it's receiving in Europe. The information is being put online in a new section of its Transparency Report where it also details link removal requests it fields from governments and courts, and also copyright requests — the latter forming the vast majority of Google link removal requests.
The new section is called European privacy in search. Here Google is breaking out the number of URLs and removal requests it has received and processed per European country, along with the proportion of URLs that it has and has not removed. Overall, Google says it has received 146,357 requests for de-indexing across Europe, with 498,737 URLs evaluated so far. The proportion of requests granted overall is just under half (41.8%).
In the U.K., the page reveals Google has so far received 18,486 requests for de-indexing covering a total of 63,616 URLs — and has granted just over a third (35.4%). While in France it has received some 29,140 requests covering a total of 89,277 URLs — granting 51.5% of these requests. In Germany 53% of requests have been granted thus far, with 25,206 total requests covering 88,973 URLs.
The figures reflect cumulative requests Google has processed, dating back to the European Court of Justice ruling in May — which triggered the requirement for Google and other search engines to accept search de-listing requests in the region.
That ruling deemed search engines data controllers and therefore required them to start accepting and processing requests from private individuals wanting to de-index links to outdated or irrelevant information about them. It requires the search engines to weigh up requests, to ensure privacy rights are balanced with any public interest in the information remaining associated with a search for an individual's name.
On the page, Google is also listing which domains are most impacted by the removal decisions it is making — currently Facebook.com tops this list; followed by directory profileengine.com; and then Google-owned youtube.
This mix broadly tallies with recent data from search de-listing helper service, Forget.me, which also found that social networks and online directories were top targets for link removal requests.
Google's European search privacy page also provides a small smattering of sample requests (with generic details and specifics like names removed), to illustrate the types of requests it is granting and refusing.
Samples of granted requests currently listed by Google include:
A woman requested that we remove a decades-old article about her husband's murder, which included her name. [Italy]
A victim of rape asked us to remove a link to a newspaper article about the crime. [Germany]
We received a request from a crime victim to remove 3 links that discuss the crime, which occurred decades ago. [Italy]