CBI has registered a preliminary enquiry (PE) against internet giant Google over Mapathon 2013, an event organised by the U.S. company, for allegedly violating laws by mapping sensitive areas and defence installations, prohibited by law.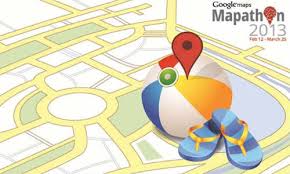 The CBI registered the PE based on a complaint filed by Surveyor General of India's office to the Union Home Ministry in which Google was accused of had been indulging in activities of mapping several areas which were not included in the maps of the country, official sources said.
The internet giant had not taken permission from Survey of India, country's official mapping agency, before organising a mapping competition in February-March 2013 when they asked citizens to map their neighbourhoods, especially details related to hospitals and restaurants.