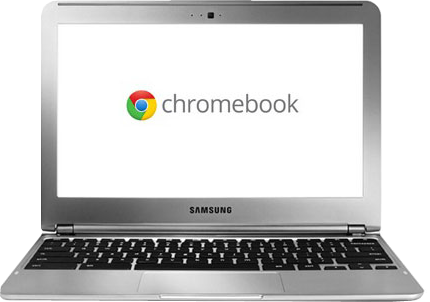 Chromebooks make day-to-day computing fast, simple and secure, whether you're searching for a great pumpkin pie recipe or sharing a family photo from Google Drive. And now, as a bonus for the holiday season, new Chromebook buyers can get 1TB of Google Drive storage for two years — almost $240 in value — absolutely free.
On the surface, there's really nothing more to it, other than the offer's expiration on Jan. 1, 2015. The 1TB deal also matches that of Microsoft, which is bundling one year of Office 365 Personal on laptops like the $199 HP Stream 11. Office 365 Personal originally shipped with—you guessed it—1TB of free OneDrive storage, though the company recently sweetened that deal even further.
Still, Microsoft and Google are running out of room to compete. Microsoft recently eliminated all OneDrive storage limits for OneDrive customers, a trick Google had previously pulled with both Drive for Work and later for universities. It's likely the two competitors will continue to push cloud storage even more aggressively, lowering the paid threshold for unlimited storage and offering more and more online storage to users who hold nothing more than a Microsoft or Google username.