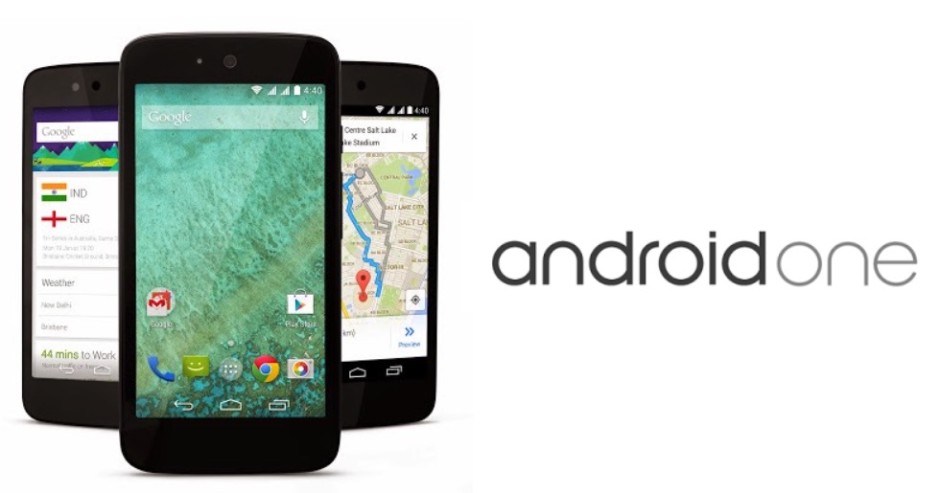 Android One launched in India with three devices available, the Spice Android One Dream, Karbonn Sparkle V, and Micromax Canvas A1. Google was clear when it first showed off Android One that the company would deliver a unified Android experience that would be shared by every device associated with the project. Mountain View also claimed it would help with the design, orientation, and general aspects of the handsets, and it seems that was true. There is no getting away from the fact that these devices all look very similar, while their specs are all but identical too, 4.5-inch display with a 480 x 854 resolution, a quad-core 1.3 GHz MediaTek SoC, 1 GB of RAM, 4 GB of internal storage, and a price tag of around $100.
The problem these handset have faced is that they were only sold via online stores such as Amazon, Flipkart, and Snapdeal. That may seem reasonable at first, but when one considers that only 11% of all smartphone sales in India are made online then it means Android One sales have been very poor. People were just not in need of these devices enough to seek them out online, so of course the obvious fix would be to start stocking them with retailers.
However, retailers Croma, Future Group, Planet MRetail and Next Retail, BigC, Lot Mobiles, Reliance Retail and Sangeetha Mobiles, who all have just under 2,000 nationwide stores combined have refused to sell Android One devices. There a couple of reasons for this, firstly the companies are a bit miffed that they were not included from the start. Secondly the usual profit margin for retailers is 9-10%, but with Android One devices will be more like 3-4%. They describe it as pointless to stock the devices, especially when they argue that there are a number of compelling alternatives at this price point already.
Spice is saying the stores it has managed to get the device into have proved that there is a market for the Android One Dream phone. The company says it has sold 100,000 total units since launch, 80,000 of which were sold offline. Karbonn says it is moving 3,000 Sparkle V handsets per day offline and only 500 online.