What is Favicon? On some sites, you may see an image on the left side of the browser tab. It's called the "favicon".
It shows your favicon:-
Browser tabs
Bookmark bars
Mobile apps
Favicon is now starting to show up in Google search results! Favicon is one of the most important parts of your website. That's why in this tutorial, you'll learn easy steps to adding your own favicon to WordPress.
How to add a Favicon with WordPress
First, log in to your site's admin dashboard and to visit the Live Customizer (Appearance > Customize).
Inside the Customizer, click on the Site Identity section at the top.
In the Site Identity section, you will see an option below, called "Site Icon".

This is where you add your favicon, but you need a favicon image to upload it.
Create your favicon image
WordPress recommends a square image that is 512px x 512px. With a graphics editor like GIMP and Photoshop, you can create this image yourself. Once your image is created, you are ready to upload it to your site.
To upload the favicon image go back to the Site Identity section of the Customizer, then click the 'Select Site Icon' button.

Then press the Upload Files tab in the upper left corner, and drag your favicon image into the popup. Once the image is loaded, press the Select button in the bottom-right corner.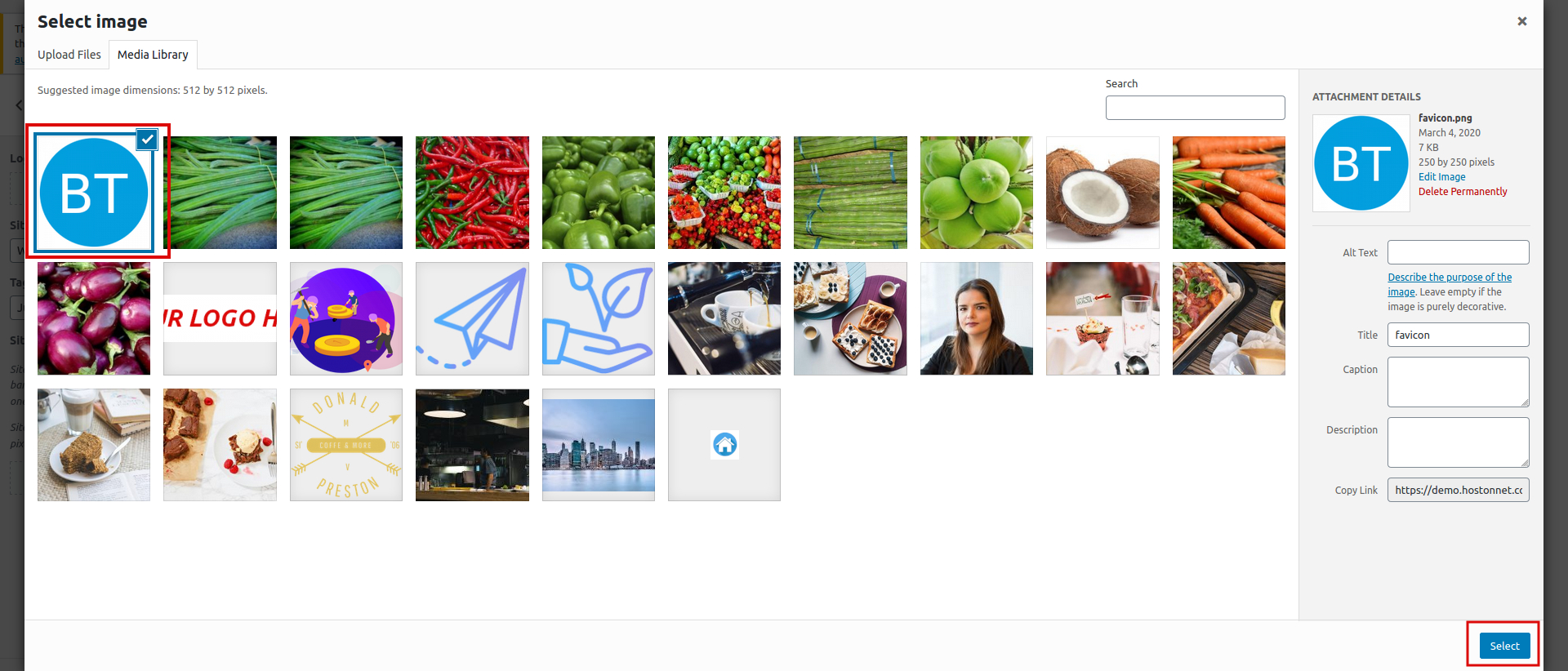 Once the Publish button is clicked, your favicon will be added to the site.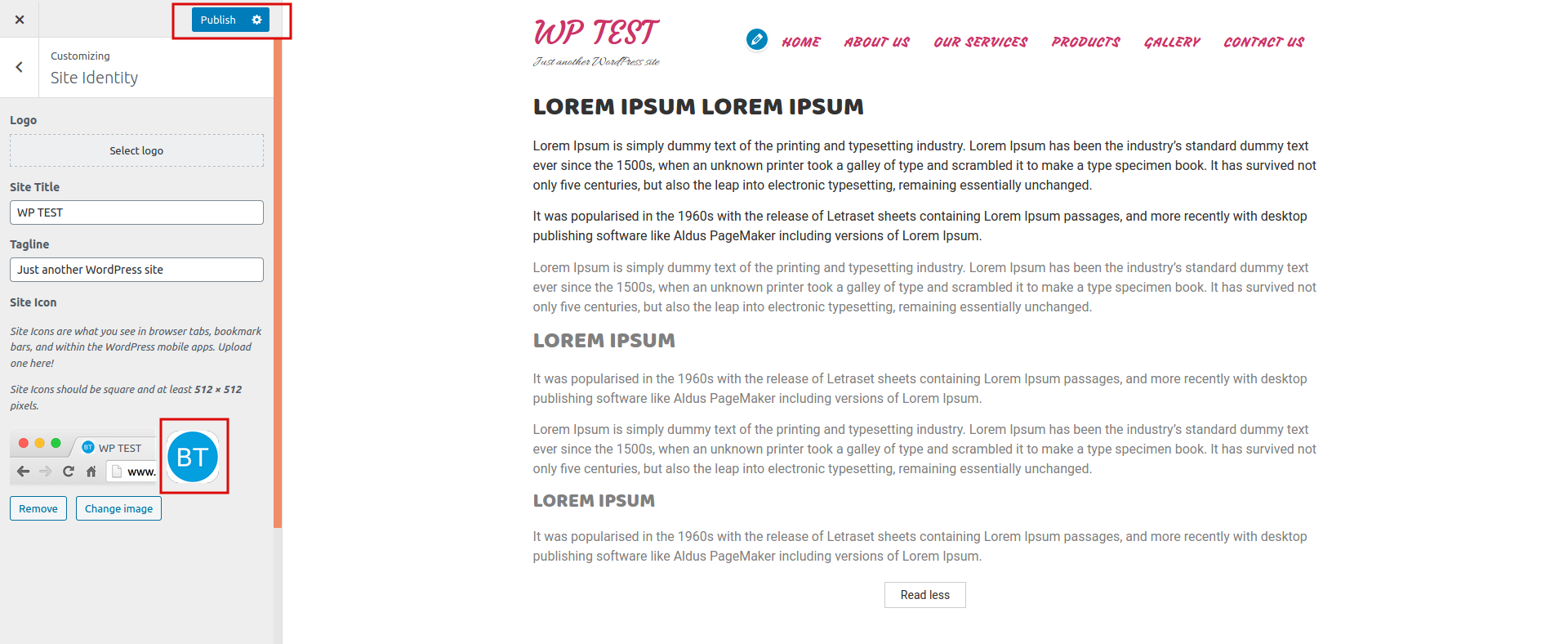 Once published, your site icon will immediately appear in browser tabs on desktops, laptops, tablets and mobile devices.