After installing WordPress, many install different themes to find suitable theme for the web site. This can leave behind many unwanted themes, taking up disk space on the server. Also having unused theme, plugin are a security issue, it is better remove unused software from the server for security reason.
Theme deletion can be done through WordPress admin and FTP. Here I describes the option through admin area.
First you need to access the admin area of your WordPress installed site.
Once you are logged in, Select the Appearance Panel, then Themes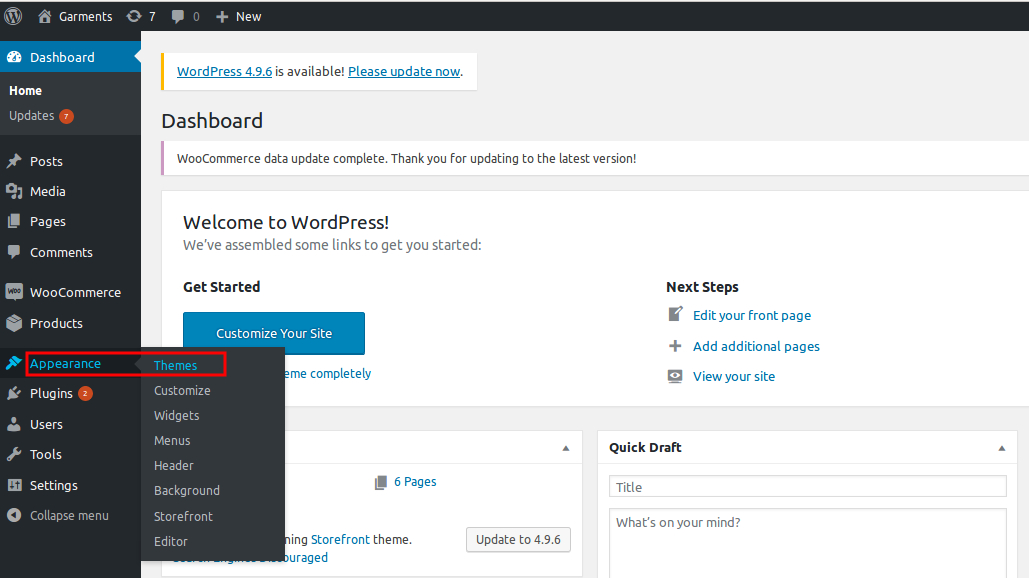 Select Theme Details for the theme you want to remove
Make sure the theme you want to remove is not your current Active theme. (If it is, you should make another theme active.)
In this example, the Storeforont theme is Active. (WordPress always puts the Active theme first in your list and labels it). And the other three themes (Twenty Fifteen, Twenty Seventeen, and Twenty Sixteen) are inactive: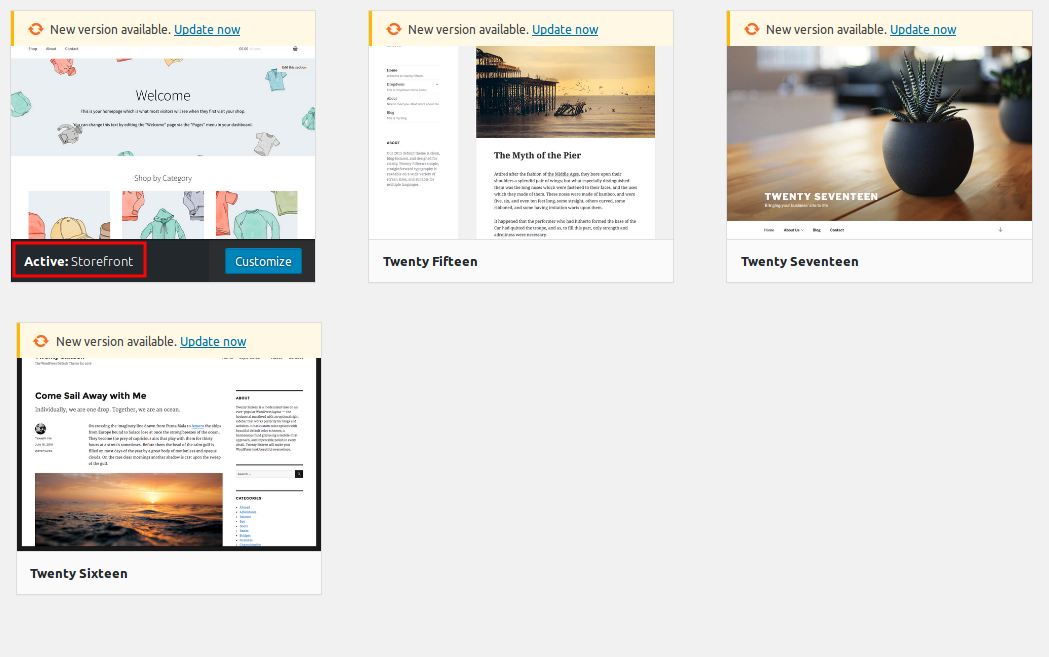 Let's delete the Twenty Sixteen.
Mouseover it and click the black rectangle labeled Theme Details to select it: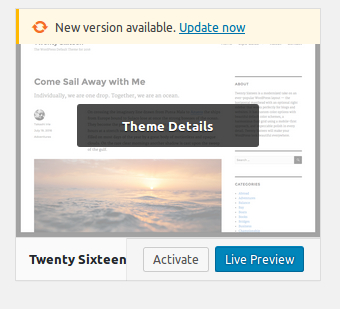 Now you can see the theme details, and at the foot of the window in the bottom-right corner is the Delete label: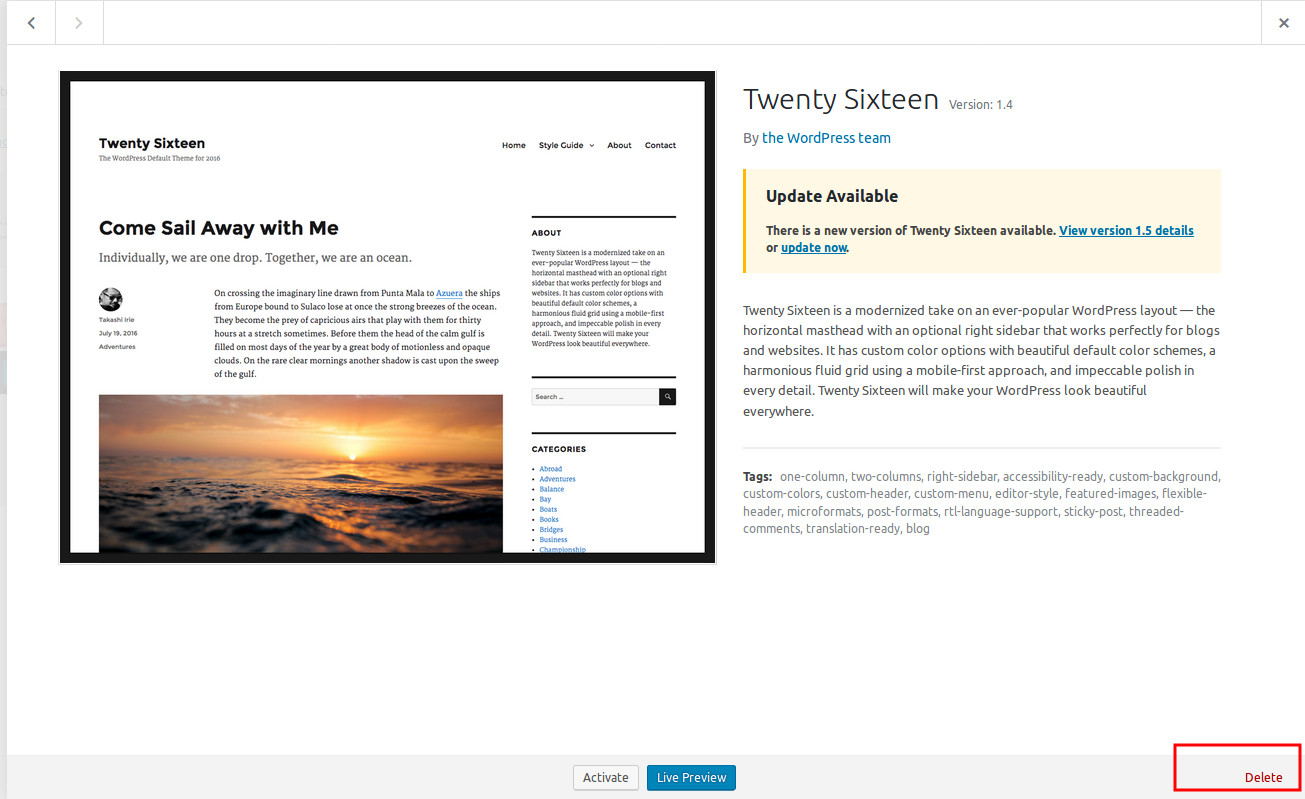 Click Delete to remove the theme from your WordPress installation.
You'll see a confirmation window giving you a final chance to cancel: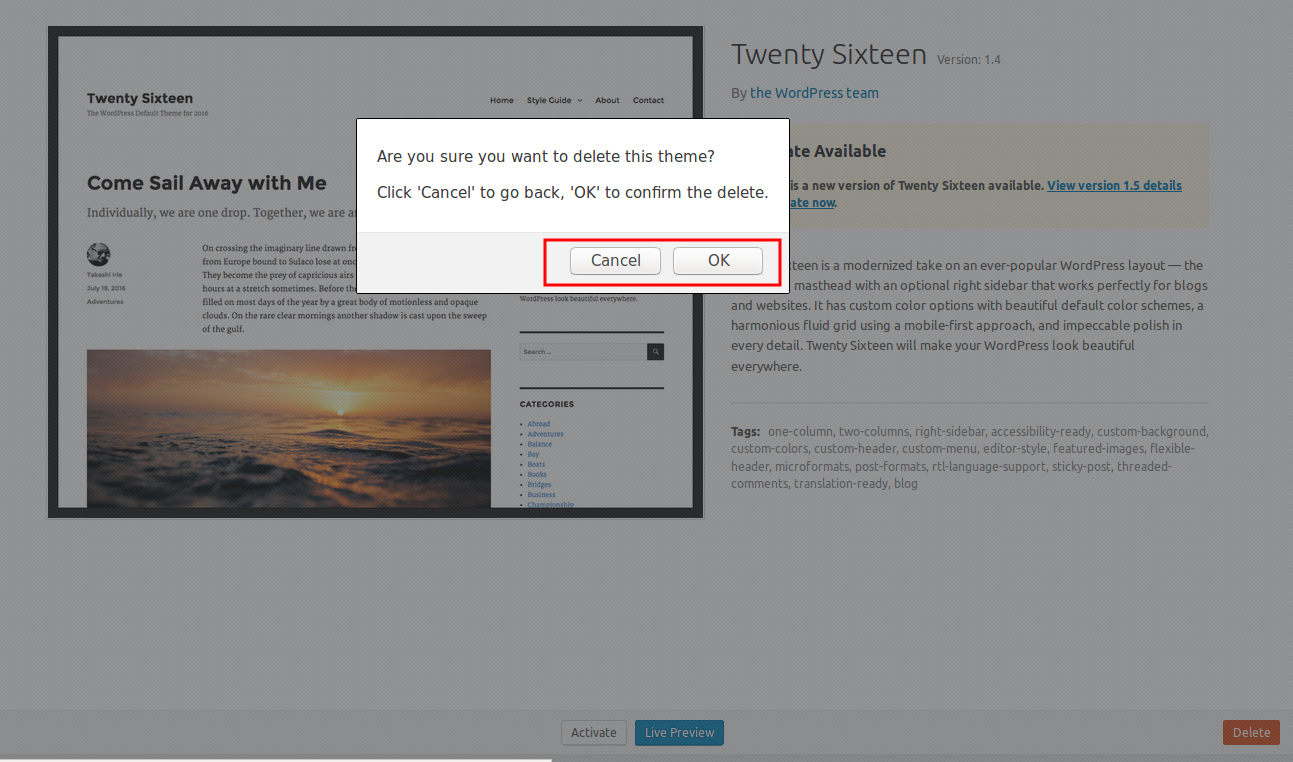 Select OK.
The Twenty Sixteen theme is deleted, leaving the remaining themes: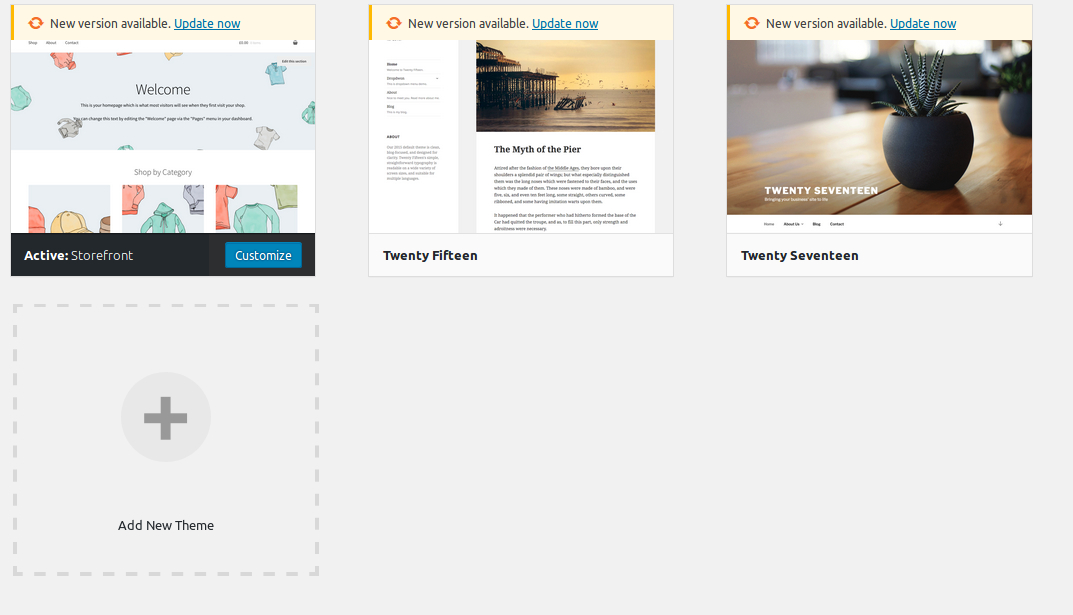 I will give instructions about deleting a WordPress theme via ftp in my next post.