Today I am going to explain how to enable MSSQL firewall rules Plesk
Click on the Tools and Settings -> Select Firewall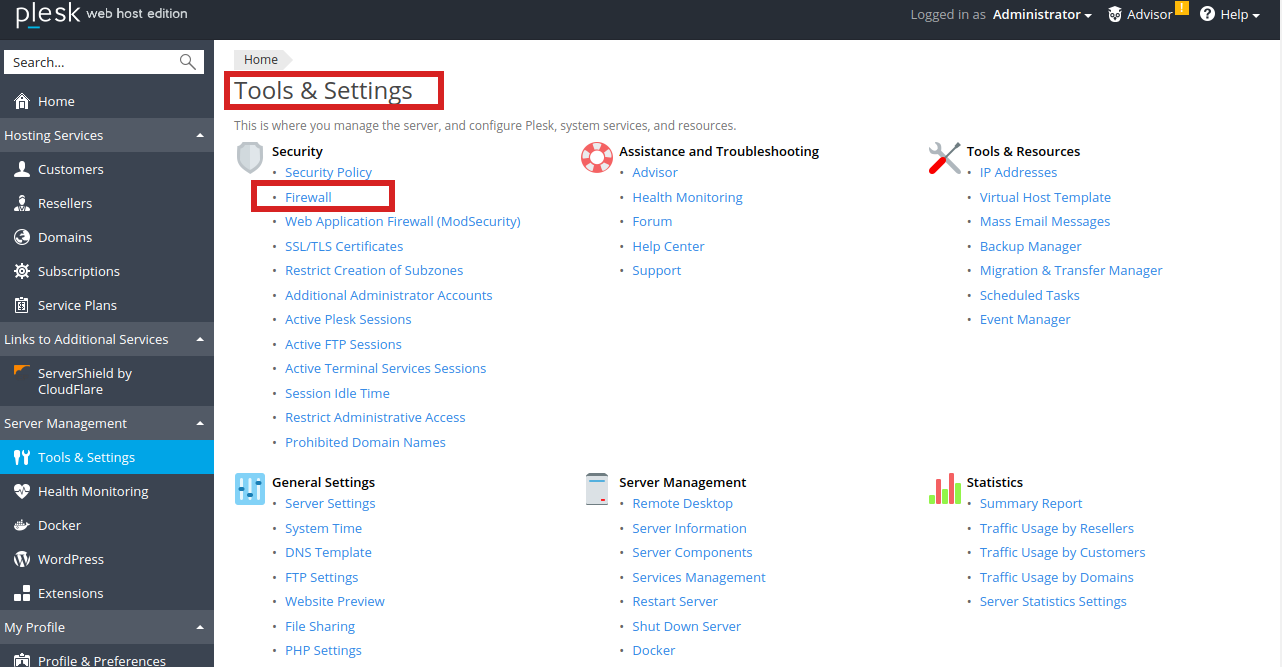 Click on Firewall Rules tab.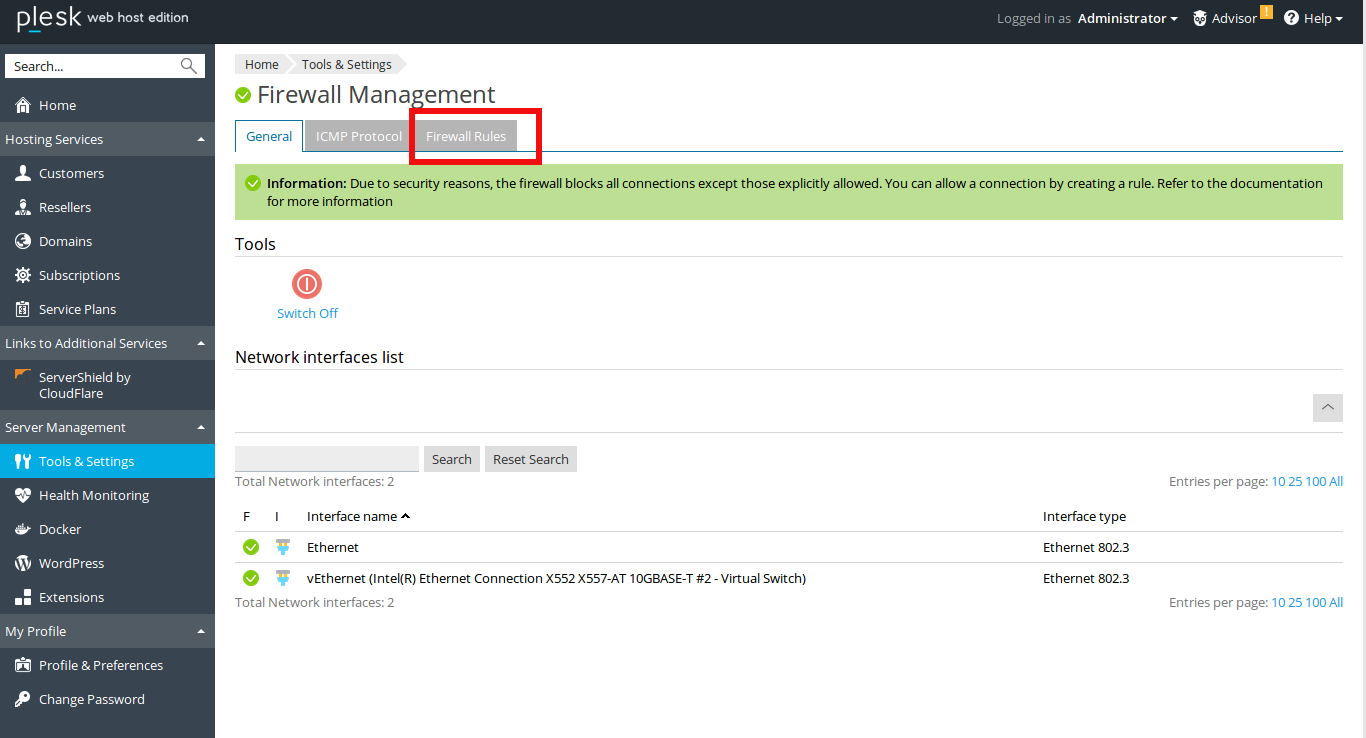 Click on MSSQL over TCP Protocol -> Tick box switch on rule.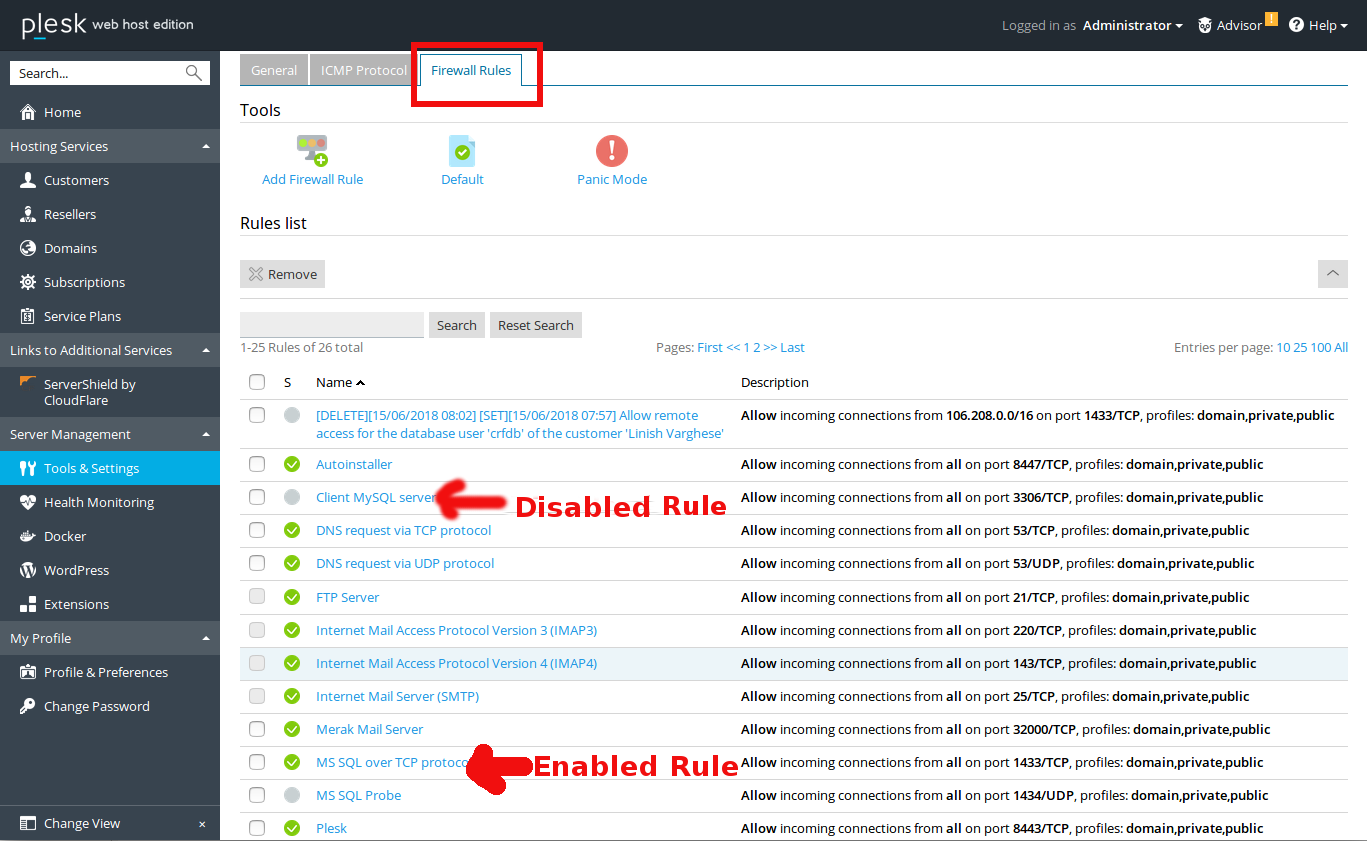 To enable a rule, click the Empty Circle next to it and it become green wth tick mark.
To disable an enabled rule, click the green tick mark next to it.
This allows connections on port 1433 from any IP address.