Sometimes you may need to check the current version of WordPress you are using. Recently, one of our users asked us, what version of WordPress he uses on his weblist?
If you want to know what version of WordPress is used on your website in similar situations, please understand this simple tutorial.
First, log in to your site's admin dashboard. Then scroll to the bottom of the page. In the bottom right corner, you can see the version of WordPress used on your site. Check out the screenshot below: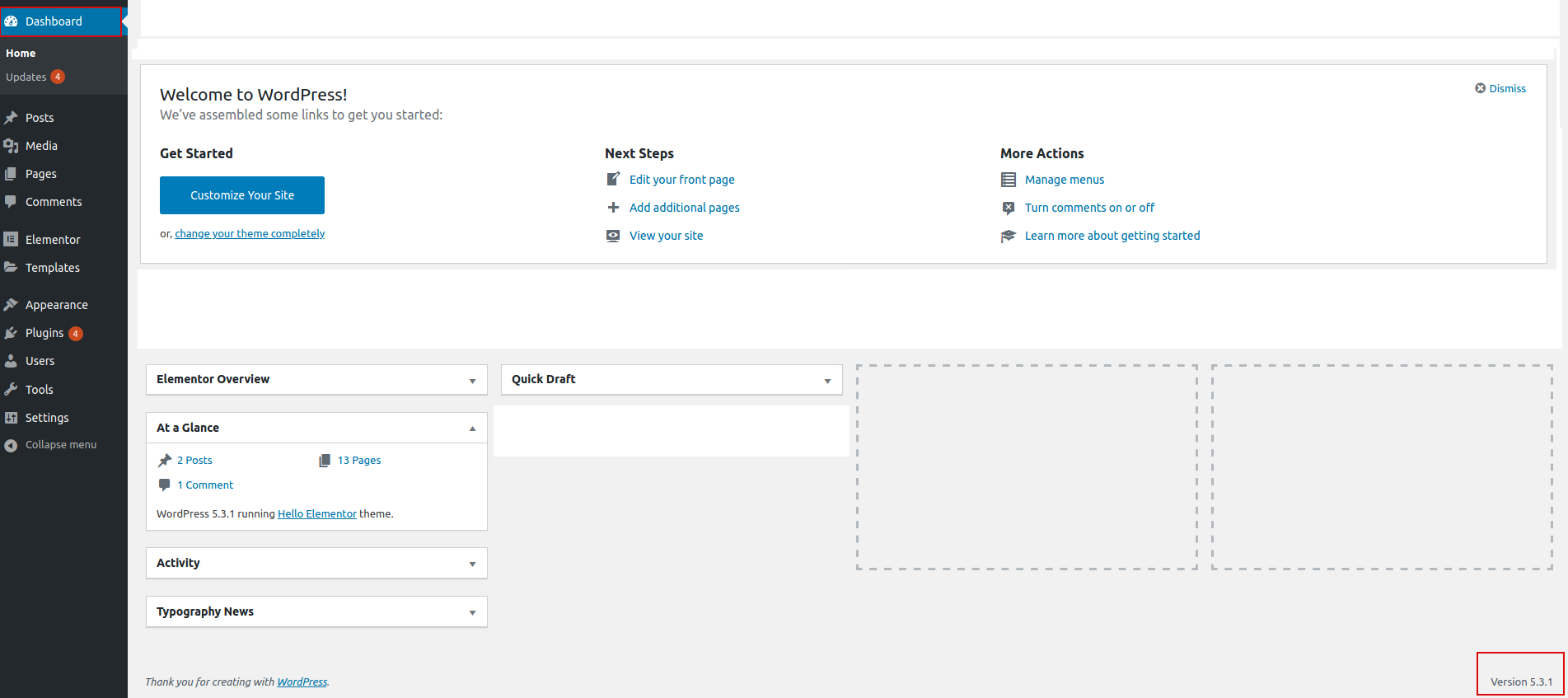 It will appear on every page of your admin dashboard.
If you want to know more about your WordPress version?
If for some reason the version of WordPress is not shown the bottom of the page, or you need more information about the WordPress version, there is somewhere else you can look.
Place your mouse over the WordPress logo on the left side of the admin toolbar, there will be a few links appear, click on the About WordPress link.

On the next page you can see your current WordPress version is displayed at the top. It also mentions the changes in the current version for you to review.

Conclusion
There are many reasons why you should find the version of WordPress. In this tutorial you have covered where to look or what to do to find this information.