Adblock Plus is the most popular browser extension (or addon) available for Mozilla Firefox, Google Chrome, Opera and Android. Its primary purpose is to remove all intrusive advertisements from your browsing experience: YouTube video ads, Facebook ads, banners, pop-ups, pop-unders, background ads etc.
How to install it on your Chrome Browser:
Google Chrome allows two ways to install Adblock Plus. The easiest way is through Adblock Plus website, the second way is through the Chrome Webstore.
To install it, access Google Chrome Webstore here. It will show you below page: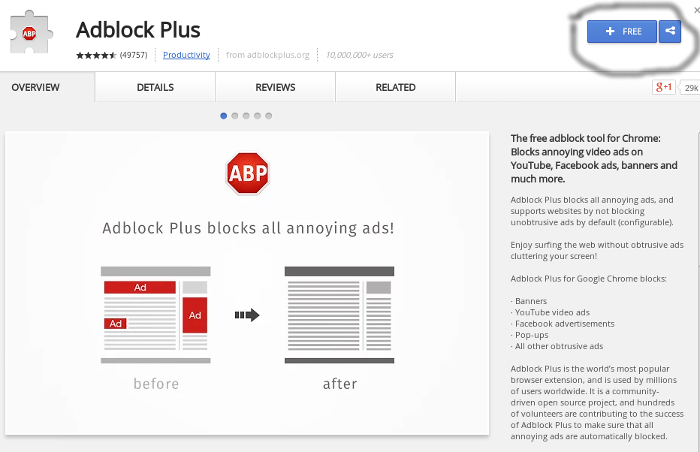 then click on the

, button and click "Add" to confirm.

Adblock Plus will be installed and it will show the following message:

How to install Adblock Plus on your Firefox Browser:
If you are using Mozilla Firefox browser, Go to this page, and click the 'Add to firefox' button.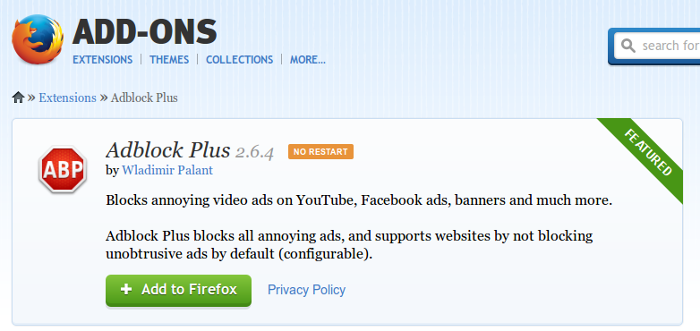 It will start the process and will ask you to confirm that you trust the author as shown in below image.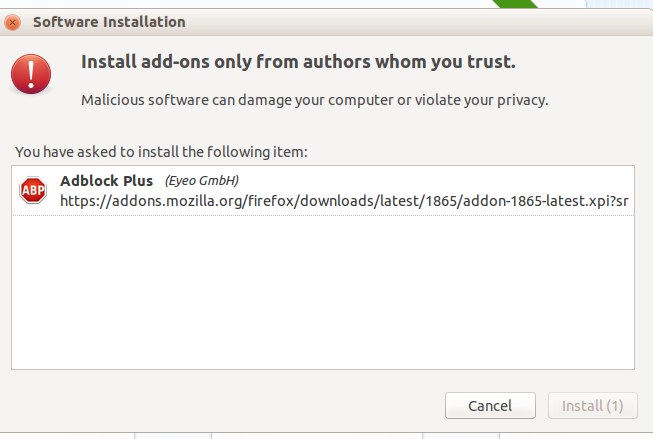 Just click on "Install Now" button and it will successfully install Adblock Plus to your Firefox browser.