One of the common questions new users have when they get hosting account is "How do I login to my control panel?
By following the steps below We can easily login to your Plesk Control panel.
1) Take that first step by opening your computer's Internet browser, and enter the URL where your Plesk control Panel is located for example https://your.domain.com:8443.
For example https://atozwebhost.com:8443
2) Now press ENTER. Then you will see Plesk control panel Login screen.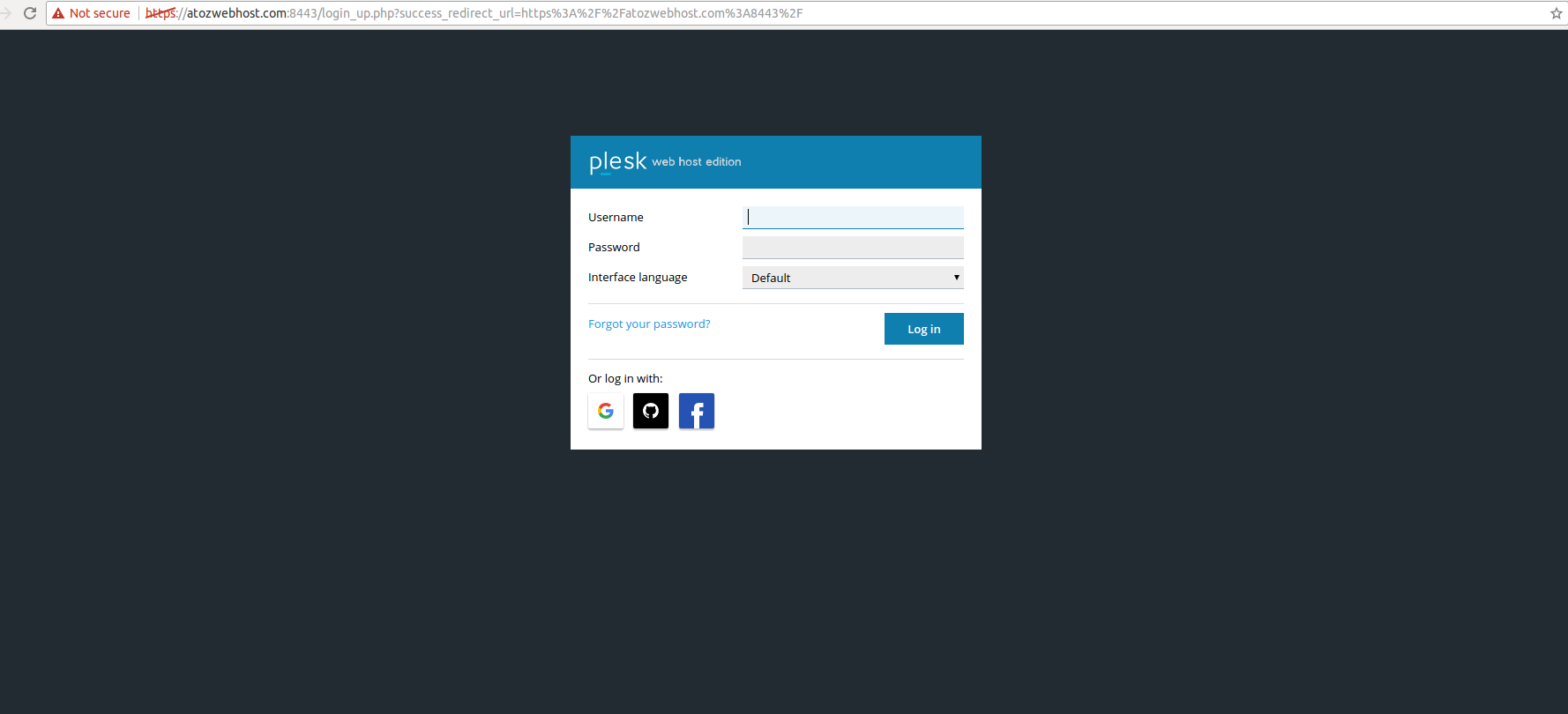 3) Type the login username and password given by your hosting provider.(Check your hosting information mail for the same)
4) Click Login.