Are you looking for a way to disable remembering me in WordPress login? Remind me of your WordPress login option to avoid signing in when visiting the website for up to two weeks. This is very convenient for visitors who use personal computer to visit, but what about visitors who log on to public computers?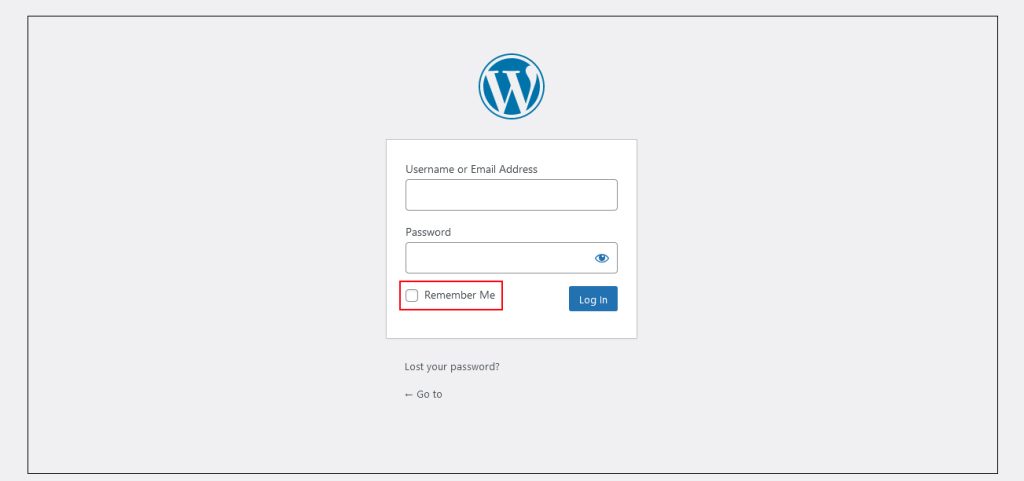 You can easily disable the "Remember Me" option from your WordPress login page by using the "Remember Me Control" plugin. This tutorial will help you disable the 'Remember Me' option on the WordPress login page.
First thing you need to do is install and activate the plugin. Once the plugin is activated, navigate to Settings>>Remember Me from the WordPress dashboard to configure it.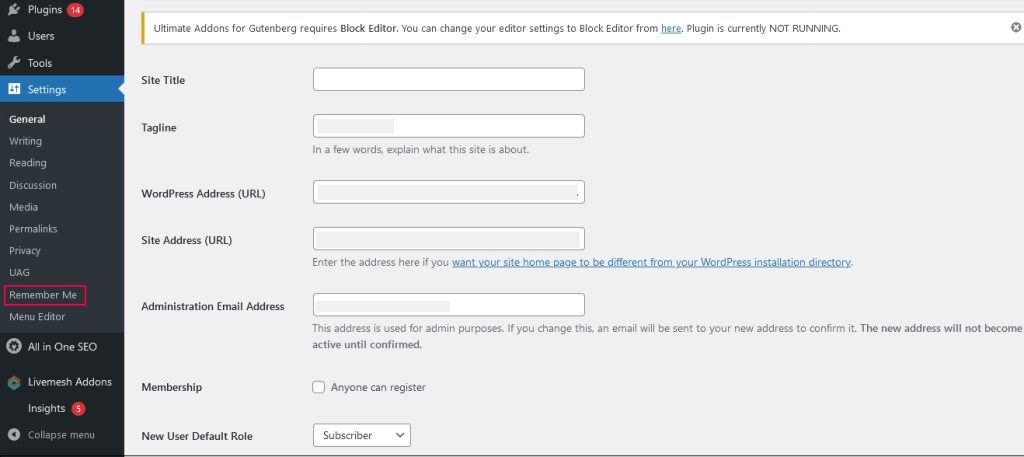 Then it is so simple, you have just click the check box 'Disable the 'Remember Me' feature section and then click on the 'Save Changes' button.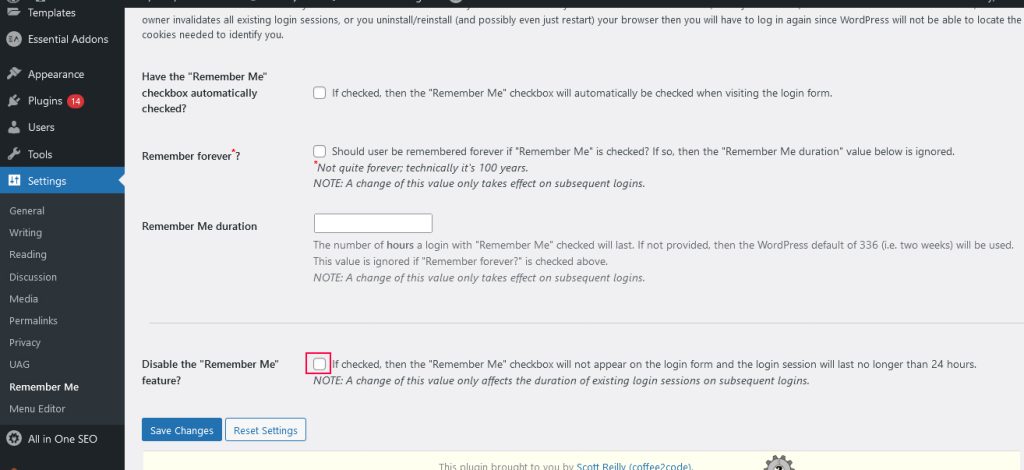 Now, you can log out of your WordPress site.
When you return to the login screen, the 'Remember Me' checkbox will be disabled.