Patch Sets contain only the files that have changed between the previous version and the latest version. Therefore they should only be applied if you are running the immediately previous version.
Download latest version patch from here
Unzip the folder on your local computer.
Loin to FTP and Download folder "admin" to local computer
If you have renamed your "admin" directory, be sure to rename the /whmcs/admin directory in the new files to match.
Upload the new files to your existing installation folder (public_html) replacing any existing folders & files
Finally rename admin folder to customer folder name.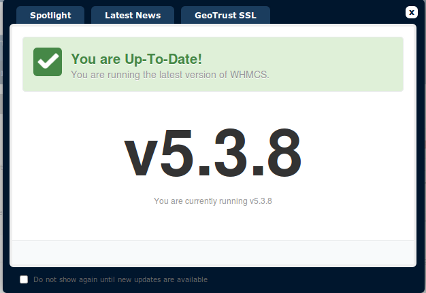 Go to whmcs admin area, you can see upgraded version details.