Login to server as root via SSH.
Run following command to install fantastico.

cd /usr/local/cpanel/whostmgr/docroot/cgi 
wget -N http://files.betaservant.com/files/free/fantastico_whm_admin.tgz
tar -xzpf fantastico_whm_admin.tgz 
rm -rf fantastico_whm_admin.tgz

Log into the WHM and go to Main >> Plugins >> Fantastico De Luxe WHM Admin, and click install.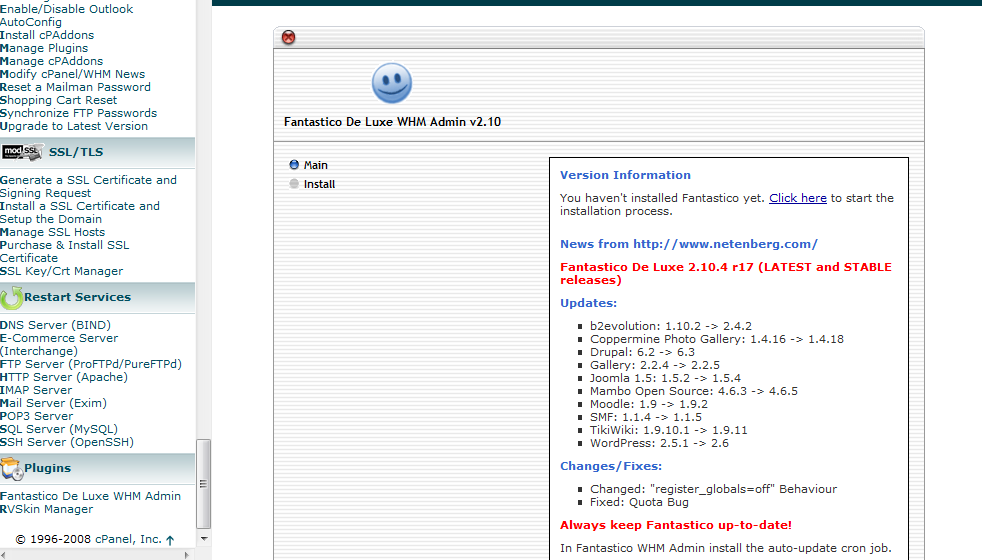 All admin files will be created at /var/netenberg.
If your users don't see a Fantastico link in their CPanel: Go to WHM and edit the "default" Features List. Activate Fantastico.