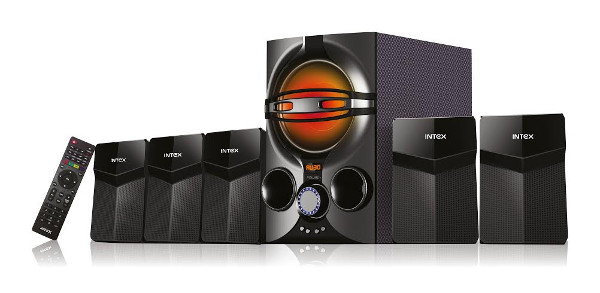 Intex Technologies, one of the fastest growing mobile phones, IT accessories, and consumer durables company on Tuesday introduced a new range of color changing multi-media speakers – 'GLO Series' .
The speakers are well suited for users who are fond of music coupled with special lighting effects to create a disco like appeal at home.
The newly introduced range includes three models – IT-5000 SUF GLO, IT-2525 SUF GLO, IT-2575 SUF GLO designed to generate high volume sound with sophisticated light show.
In addition to producing high frequency beats, the GLO series comes in combination of 6 multicolor LEDs which glow as per the power output generated by the speakers.
Intex's IT-5000 SUF GLO, IT-2525 SUF GLO, IT-2575 SUF GLO speakers are compatible with DVD/PC/LCD TV and come in 6 equalizer options of normal, classic, POP, Jazz, Rock and country suiting your mood.
The speakers starting price range is Rs. 2730 and goes upto Rs. 4300. The new range will be available at all Intex retail stores, hypermarkets and leading e-commerce portals across India to match the convenient purchasing pattern of today's customer.