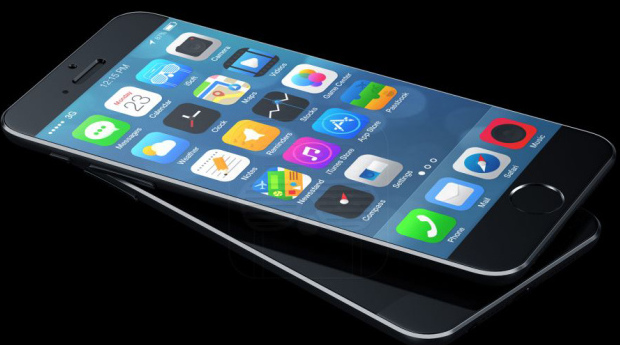 Tech giant Apple will make its new smartphones iPhone 6 and iPhone 6 Plus available to customers in India from October 17.
The devices will hit the US stores on September 19 and Apple enthusiasts in India need to wait less than a month only, unlike the long wait in the case of previous editions of the iPhone.
Incidentally, the company makes the new smartphones available in the country in the midst of festive season.
Prices of iPhone 6 and iPhone 6 Plus, however, have not yet been disclosed.
In the past, Apple smartphones were made available in India around November.
iPhone 5S for the 16GB version is retailing in India at about Rs 41,500.
Apple unveiled two thinner and larger screened smartphones, iPhone 6 and iPhone 6-Plus yesterday as the tech giant looks to fend off competition from Korean handset maker Samsung.
The company also unveiled its first wearable device Apple Watch, after years of rumours and speculation.
While the company website did not disclose a specific date for the availability of Apple Watch, the wearable device that comes with a price tag of USD 349, is expected to hit stores in 2015.
The smartphones and the smartwatch were launched at the Flint Centre in Cupertino, California, where the iconic Macintosh was first launched 30 years ago.
For the US, iPhone 6 will be available for USD 199 (16GB), USD 299 (64GB) and USD 399 (128GB) with a two-year contract.
The iPhone 6 Plus will be available for USD 299 (16GB), USD 399 (64GB) and USD 499 (128GB) with a two-year contract.
Apart from the US, Canada, the UK and six other countries will have the sixth generation of the iPhone in stores from September 19, while other countries will follow later.
The iPhone 6 features a 4.7-inch display, while the iPhone 6 Plus has a 5.5 inch screen. Compared to a thickness of 7.6 mm of iPhone 5S, the sixth generation has a thickness of 6.9 mm (iPhone 6) and 7.1 mm (iPhone 6 Plus), respectively.
The devices feature Apple-designed A8 chips, which have 25 per cent faster processing power and upto 50 per cent faster graphics. The handsets feature 8MP iSight camera and support Voice over LTE. The iPhone 6 also has an improved face detection for selfies and group selfies.
For the fitness freaks, iPhone 6 has a barometer that senses air pressure to measure relative elevation. The iPhone can now tell if the user is going up molehills, mountains, etc.