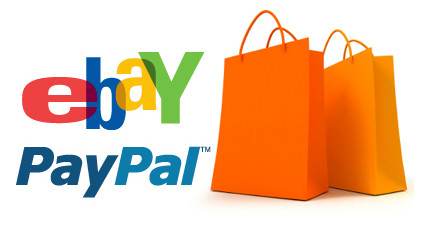 eBay and PayPal to split into two separately traded companies
eBay has announced that it's to spin out PayPal as a separate publicly traded company in 2015.
The e-commerce giant acquired online payment provider PayPal for $1.5 billion back in 2002, but many have argued that PayPal is too big and significant an entity in its own right to be 'owned' outright by eBay. Indeed, today's move has been mooted for a while already, with notable voices in support of the split including investor Carl Icahn.
While today's news is still subject to the usual customary conditions, it does mark a significant move in the online payments space, and basically frees PayPal from its eBay shackels to capitalize on its own popularity across the broader e-commerce realm.
The President and CEO of EBay Mr. John Donahoe said as:
"eBay and PayPal are two great businesses with leading global positions in commerce and payments. For more than a decade eBay and PayPal have mutually benefited from being part of one company, creating substantial shareholder value.
However, a thorough strategic review with our board shows that keeping eBay and PayPal together beyond 2015 clearly becomes less advantageous to each business strategically and competitively. The industry landscape is changing, and each business faces different competitive opportunities and challenges.
"eBay and PayPal will be sharper and stronger, and more focused and competitive as leading, standalone companies in their respective markets," Donahoe continued. "As independent companies, eBay and PayPal will enjoy added flexibility to pursue new market and partnership opportunities. And we are confident following a thorough assessment of the relationships between eBay and PayPal that operating agreements can maintain synergies going forward. Our board and management team believe that putting eBay and PayPal on independent paths in 2015 is best for each business and will create additional value for our shareholders."