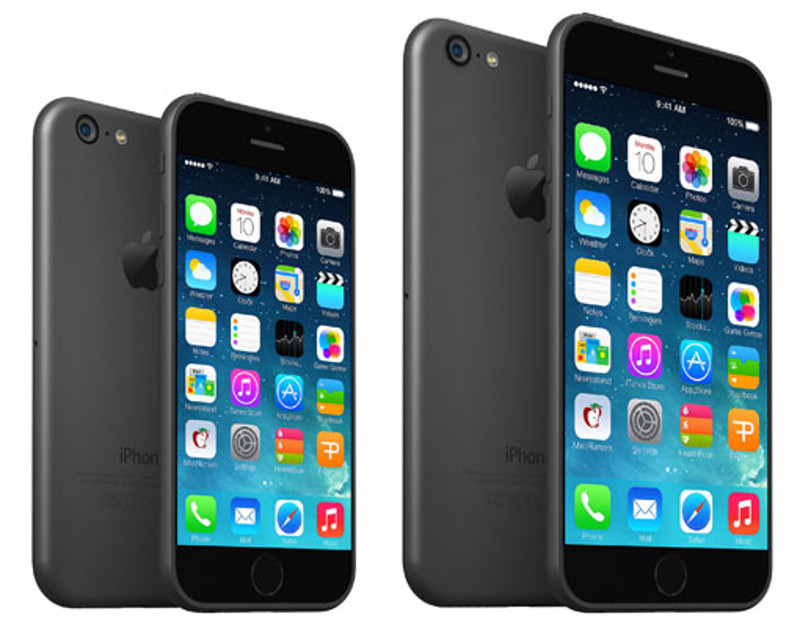 The iPhone 6 release date will be in 2014 and it's looking increasingly likely that we'll see it in September, which would fit in nicely with the rollout of the newly announced iOS 8.
The new iPhone could be one of the most pivotal devices in the Cupertino brand's history – with the iPhone 5S and iPhone 5C simple updates to previous models, there's a lot of pressure heaped on the iPhone 6.
With the iPhone 5, Apple increased the screen size of the device from 3.5 inches to 4 inches, and with the iPhone 6, the phone's display is going to grow even larger. Though Apple experimented with a range of screen sizes, the company settled on 4.7 inches and 5.5 inches for its two devices, which will bring the next iPhone in line with competing Android and Windows phones that have adopted larger displays.
Along with a larger screen, both models of the iPhone 6 are expected to adopt design elements from the iPad and the iPod touch. Alleged iPhone 6 schematics and part leaks have suggested the iPhone 6 will be considerably thinner than the current iPhone 5s, which is 7.6 mm. The final version of the 4.7-inch iPhone 6 is said to be 6.9 mm thick, 138 mm long, and 66 mm wide. The 5.5-inch iPhone 6 is said to be 7.1 mm thick, 158 mm long, and 78 mm wide.
The phones will also include rounded iPad-style corners, pill-shaped volume buttons, thick antenna bands, a rounded True Tone dual-LED flash, an embedded Apple logo, and a power button located on the right side of the device.
Images of a completed logic board have suggested the 4.7-inch iPhone 6 will continue to offer 16GB of storage space at the low end, along with 1GB of RAM, support for NFC, and a Qualcomm MDM9625M LTE Modem that supports speeds of up to 150 Mbps. Specifications for the larger 5.5-inch iPhone remain unknown, but the device will likely include many of the same components.
One thing is for sure, with the Samsung Galaxy S5, Sony Xperia Z2 and HTC One M8 now out in wild, Apple needs to be on its game with the new iPhone – and many believe a bigger screen is simply a must.