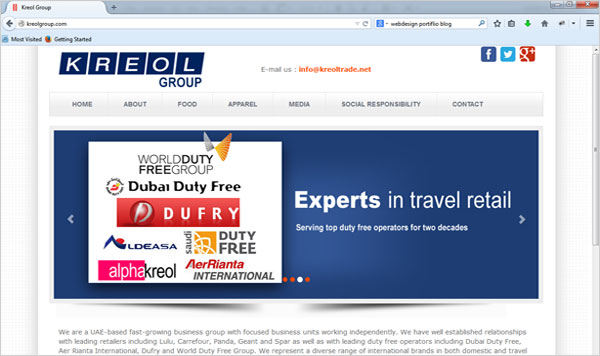 Today, we completed the kreolgroup.com mobile friendly website design using bootstrap(The most popular front-end framework for developing responsive, mobile first projects on the web).
The client already had the company logo and i just picked the same color for slide show background and used grey color for menu.
VISIT WEBSITE
We request you to call us at +91-484-2294762 or email us at install@hostonnet.com for your Website development needs.