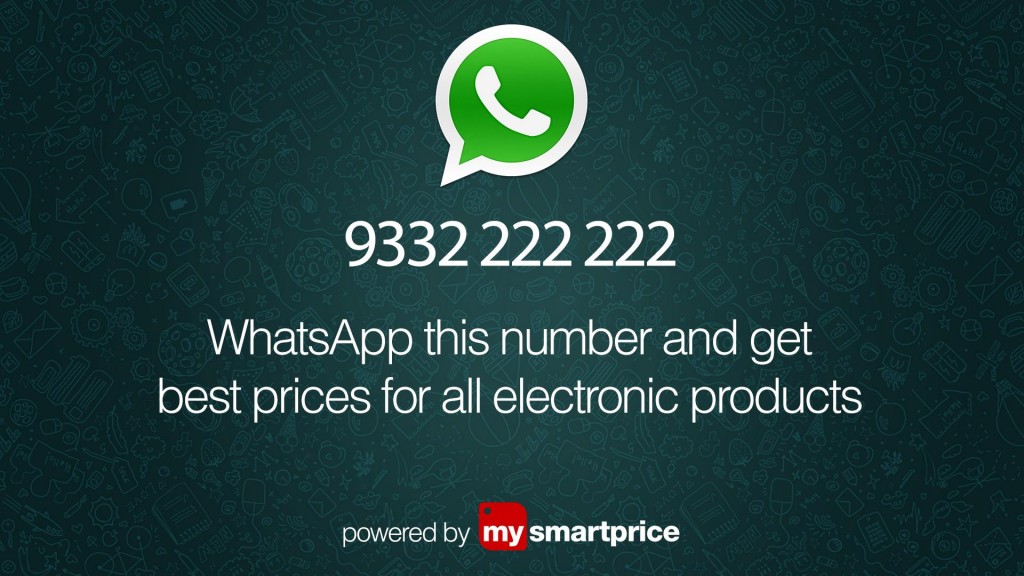 MySmartPrice.com, owned and operated by Hyderabad-based MySmartPrice Web Technology Pvt Ltd, has integrated its product price comparison services with WhatsApp. Consumers with the chat app installed on their mobile phones can now avail the services by sending a message to 9332222222. They will then get an instant response with the price details of products offered by various e-commerce players.
"Today, more than 10 million users across India use MySmartPrice on a monthly basis to make their shopping decisions quick and easier," said Sulakshan Kumar, co-founder of MySmartPrice. "Considering the growing popularity of WhatsApp in India and world over, I am certain that this new feature will become a success and facilitate people in making right choices."
MySmartPrice was founded by Kumar and Sitakanta Ray as a part time project in September 2010. They quit their jobs and started working on it fulltime from October 2010. Prior to MySmartPrice, Ray worked at Oracle and ICICI while Kumar worked with Oracle and Infosys.
It was originally started as a price comparison site for books, and later morphed into a broader price comparison site for products across categories. The platform lets users discover the best products across a wide array of categories that include mobiles, electronics, computers, fashion and lifestyle, cameras, books, appliances and personal care. Its price comparison engine enables users in finding the best price, as well as deals and offers from all major e-commerce stores in India.
MySmartPrice claims currently it has 10 million unique monthly users and has listed more than 200 product categories from over 50 online stores in India.
Early this year, the firm raised $1 million in its Series A round funding from Helion Venture Partners and Accel Partners.
A recent survey states that 75 per cent of today's youth prefer social media, WhatsApp and instant messaging tools for communication. Whatsapp alone clocks around 600 million active users every month. In India, the number of active Whatsapp users is more than 50 million.