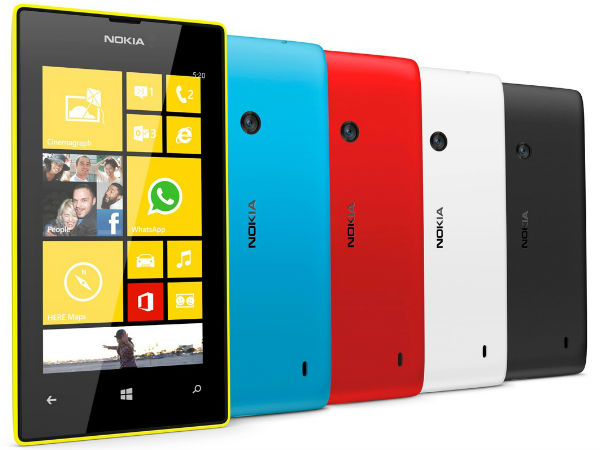 Microsoft has already made it clear that it's planning to phase out the Nokia name in its mobile products, and a newly leaked internal document confirms just that. The document, which was obtained by tech blog GeeksOnGadgets, reportedly says upcoming Nokia Lumia devices will soon be branded as just "Lumia."
This doesn't come as much of a surprise, however. In April, former Nokia CEO Stephen Elop — who is now the head of Microsoft's devices group — said that he doesn't see the Nokia name sticking around for long at Microsoft.
"Nokia as a brand will not be used for long going forward for smartphones," Elop said in a Q&A on Microsoft Mobile's Conversations blog. "Work is underway to select the go-forward smartphone brand."
Microsoft acquired Nokia's devices business for more than $7.2 billion in April. Shortly after the takeover, Microsoft renamed the company Microsoft Mobile. With the deal, Microsoft has planned to use Nokia to continue promoting its Windows Phone mobile operating system and to move forward in its transformation into a devices and services company.
Besides drifting away from the Nokia name, Microsoft is also reportedly dropping the "Phone" add-on to its "Windows Phone" branding, according to GeeksOnGadgets. Instead of using the Windows Phone logo, Microsoft will reportedly now just stick with the Windows logo.
In the April Q&A, Elop alluded to this transition too. "It will not be 'Nokia Lumia 1020 with Windows Phone on the AT&T LTE network,'" he said. "Too many words! That somehow doesn't roll off the tongue."
When CNET contacted Microsoft about the rebranding, a spokesperson said, "We have nothing to share."