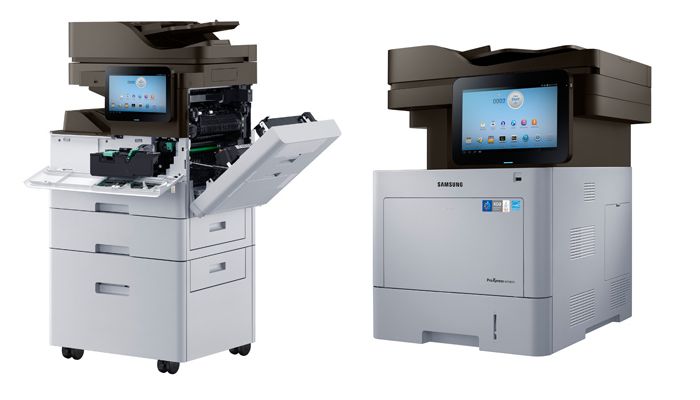 Samsung has launched a total of 10 new printers at IFA, and according to Samsung, all of these new printers are powered by Google's Android OS.
Samsung's new MFP printers are apparently the first printers to run on Google's Android OS, and each one comes with a 10.1 inch touchscreen display, that allows you to print from emails, web browsers and more.
"As Samsung continues to strive for user-centered innovation, the introduction of the first Android OS-equipped MFPs will enhance Samsung's smart office experience for business customers and allow for greater multidimensional and advanced printing technologies," said Dr. KiHo Kim, Executive Vice President of Printing Solutions at Samsung Electronics. "Our new printer line combines Samsung's best in class IT technology and OA device know-how to create more innovative products for the new office automation market."
"As our B2B customers' work styles and processes continue to become more mobile and untethered from PCs, Samsung will continue to provide new printing solutions that feature intuitive user interfaces, superior performance, and above all else, increased efficiency and productivity for the mobile and fluid workplace," said Dr. KiHo Kim.
You can find out more information about Samsung's new range of Android printers over at Samsung's website at the link below.