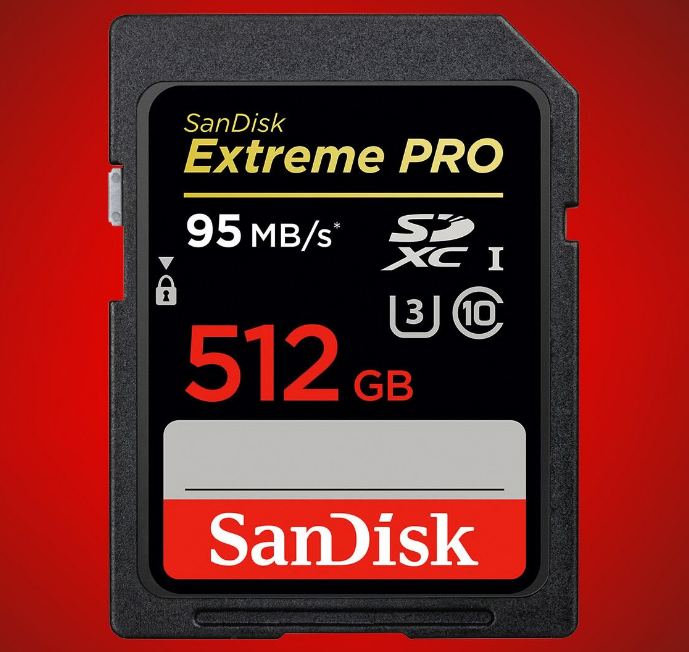 SD card is presently one of the most important things for a person who loves his gadgets. SanDisk has launched recently launched the largest SD card which will allow the users to store approximately around 512 GB of data. The launch of the new SanDisk Extreme PRO SDXC UHS-I will allow the users to carry literally a huge amount of data with themselves while moving. According to the manufacturers, the 512 GB memory card has been created with the intention of allowing the professional photographers and videographers to take snaps and capture video is 4K resolution and sore them easily.
The truth is that any electronic gadget is smart only when one has a memory attached to it. The smartphones and the cameras are literally half more useful without memory cards than with them. The interesting fact is that this is not the first extra-large SD card. Lexar released the first 256 GB SD card back in the year 2012. The scenario was revolutionized when SanDisk drafted a MiroSD card with a space of 128 GB. With this feat in February, SanDisk certainly became the leader in this field.
The SD card has been priced by the manufacturer at a price of $799. The fact that this is one of the only kind does allow the manufacturer to place an exclusive price tag on it. It will be interesting to see how the market responds to this new product from SanDisk which can easily allow an all new dimension to storing data on the move. SanDisk's Extreme PRO SDXC UHS-I will also be available in 256 GB and 128 GB as well.