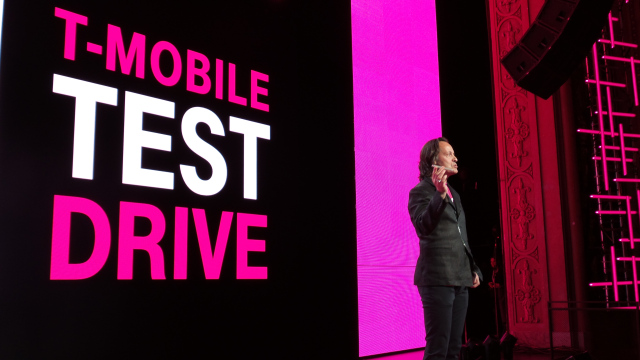 T-Mobile's Test Drive program, which it announced in June, allows customers on other carriers to "cheat" on their current mobile network by trying a T-Mobile powered iPhone 5s handset for one week, free of charge. At some point, the network plans to switch from offering the iPhone 5s to offering the iPhone 6.
The iPhone 6 by Apple Inc. (NASDAQ: AAPL), which is currently available for pre-order, will initially release Sept. 19 alongside the iPhone 6 Plus phablet. Additional countries will receive the devices starting Sept. 26. Demand for the iPhone 6 is at an all-time high with more than 4 million units sold through pre-orders as of Monday. Analysts expect the iPhone 6 to surpass 10 million units sold during its first weekend of availability, which could equate to scarce supplies available for programs like Test Drive.
"The carrier told Re/code that it will start upgrading the test phones to iOS 8 as soon as next week, assuming all goes well with its quality-assurance testing," Fried reports. "It also wants to eventually switch the testing program over to iPhone 6 models, but that will have to wait for a broader supply of Apple's phones."
T-Mobile also said travelers can take advantage of free text and picture messaging and free visual voicemail on flights that use inflight Internet service provider Gogo.
Lending a brand spanking new iPhone for a week — and free of charge — is a nice bait for customers who are considering switching from a larger carrier like Verizon or AT&T but are concerned about the quality and coverage of T-Mobile's nationwide network.
You can sign up for 'Test Drive' over at the T-Mobile website.