MTS Internet Baby Full Version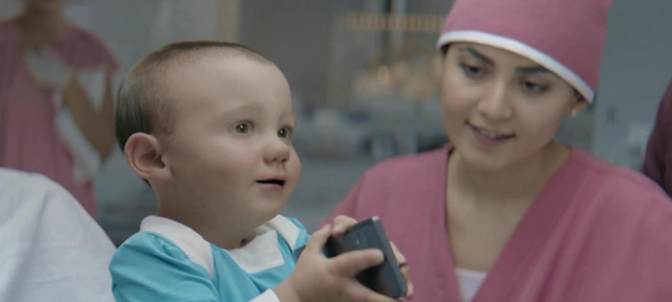 A newborn baby grabs a nurse's phone to take a selfie seconds after being born – in an hilarious viral video hit for advertising an internet provider.
The advert for company 3GS shows a husband anxiously watching his wife give birth – but no sooner is baby out than he is showing off his tech credentials.
The tot first grabs his dad's tablet computer to Google how to cut his umbilical cord – before performing the procedure himself.
With a cheeky smile he then grabs a nurse's smartphone to take a selfie with her – before logging on to the doctor's laptop to upload them to his social network.
And in a final astonishing scene the youngster uses a map app on the smartphone to find his way out of the hospital.
Evian's "Baby & Me" commercial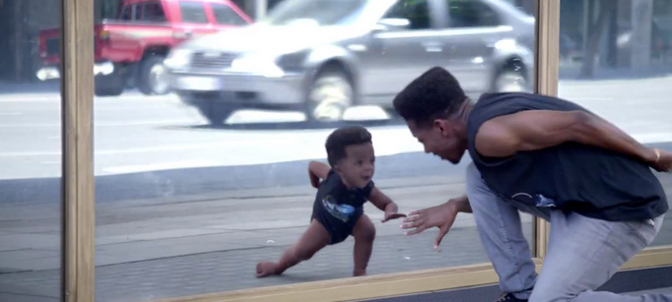 Evian's "Baby & Me" commercial has gone viral on YouTube.The water company's latest commercial, which has received more than 23 million views on YouTube.This isn't the first time Evian has scored big with its baby advertising shenanigans. In 2009, the company's "Roller Babies" commercial, which featured roller-skating babies, became a huge success.
Evian Roller Babies international version
Pepsi NEXT Baby Commercial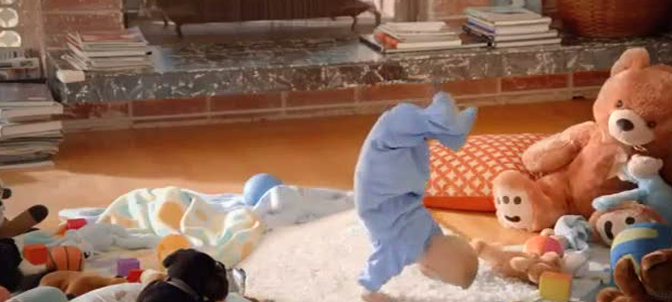 Babies doing oddly grownup things is one of the great Internet memes of all time. It goes all the way back to the Dancing Baby of the mid-'90s—one of the first viral videos ever. The tradition has included Baby Bob, the Evian roller-skating babies, and the guitar-playing Rocksmith baby. Now, Pepsi adds to the pantheon with this launch spot for Pepsi NEXT in which a baby does all kinds of super-freaky dance moves and tricks, while his parents remain obliviously focused on what they consider the truly unbelievable thing in the room—their haul of Pepsi NEXT, allegedly tasty despite having 60 percent less sugar than regular Pepsi. The spot self-consciously acknowledges its own blatant pandering to freaky-baby video watchers, as the couple whip out a camera and record the Pepsi NEXT cans, with the husband saying excitedly, "Are you getting this, honey? It's going viral!" This spot, derivative though it may be, will probably do the same.
Rocksmith Guitar Baby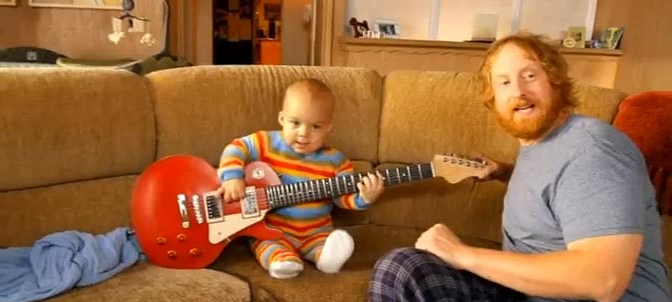 In a viral video that's racked up more than 1 million views since going on YouTube June 6, a baby rocks out to the Black Keys with the help of CGI.
The video shows no overt reference to Ubisoft or its Rocksmith (besides a brief glimpse of the game on the TV), but because Rocksmith won't be available for several months, at the earliest, we assume it's a Ubisoft-created promo for the game.