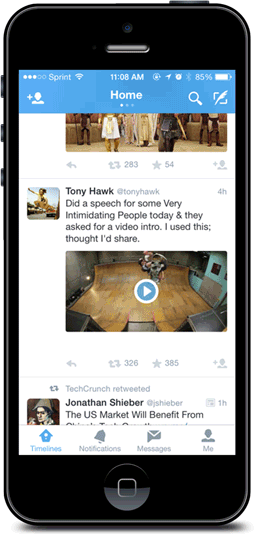 Twitter, the social media has introduced Promoted Video ads in beta version. The company is offering advertisers a new Cost Per View (CPV) ad buying model, which means they only get charged when a user starts playing the video ad in question.
Promoted Video builds upon the Twitter Amplify program, and brings a new set of video tools to high-quality content producers. By using Promoted Video, it's easy for brands to upload and distribute video on Twitter, and to measure the reach and effectiveness of this content.
Promoted Video ads follows the Twitter Video Card tests the company started experimenting with earlier this year. Unsurprisingly, Twitter found that tweets containing native Twitter video generate better engagement and more views.
They claims "The overall goal is to bring more video into our users' timelines to create a richer and more engaging Twitter." We doubt that. The overall goal is to increase the company's bottom line.
If the goal was to bring more video to Twitter, the company would be testing things like EmbeddedVideo, a bot that automatically tweets the embedded video in a link so that you can directly see it in your stream. In general, the company would be experimenting with getting users, not advertisers, to post more videos.
The tests of Twitter's native video solution are now available to additional, but still "select," content publishers and verified users. "Video is an incredible storytelling medium and we're thrilled to be giving brands, publishers and a subset of verified users the ability to share organic and Promoted Video on Twitter," the company says.