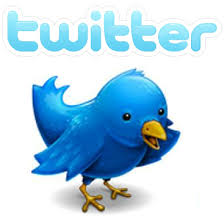 Twitter unveiled Fabric on Wednesday, a new developer toolkit with software products to better build third-party mobile apps. Fabric was showcased by Twitter executives in San Francisco, including CEO Dick Costolo, at the company's first mobile developers conference, Flight.
Fabric consists of software tools to tackle challenges such as stability and distribution of applications as well as streamlining user log ins and placing ads.Fabric is built to help developers by showing them a roadmap of where to place code in the app development process. Fabric is helping Twitter clients, Costolo said, because developers can add media support for Twitter advertising customers,
Another feature Twitter unveiled is called Twitter Kit, which according to Costolo works in conjunction with MoPub.
Fabric, which Costolo called "the future of mobile software," will let developers focus on users and growing that database, so companies can focus on their core mission and not spend so much time fixing crashes and overcoming common challenges. Twitter will be using tools from Crashlytics, which the company acquired in 2013, and MoPub, a mobile ad management firm it also acquired in 2013, to help developers manage these issues.
Twitter Fabric will give developers crash reports aggregated by and ranked by importance. According to Crashlytics founder Jeff Seibert during the presentation, the industry is becoming more tolerant of crashes and this can ruin businesses. In addition to giving developers access to what's happening behind the scenes with crashes, there is a greater push for cross-platform compatibility.
"The goal is to build products that are exactly the same on both platforms," he said. A native Twitter SDK for developers if coming to both iOS and Android.