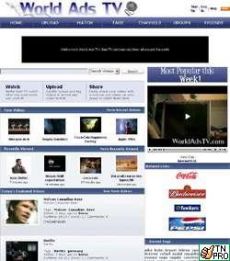 A new Montreal-based website, WorldAdsTV.com, aims to become one of the biggest online collections of TV ads – from multiple cultures – on the Internet.
The ad-supported user-generated content site catalogues creative from around the world and also hosts webcam content from restaurants, bars, airports, beaches and zoos, along with about 2,300 interactive online games.
WorldAdsTV.com founder Carol Dansereau tells MiC the site attracted about 2,135 visitors and logged over 100,000 page views between June 1 (its launch date) and July 27. Dansereau tells MiC she does not work in the industry and launched the site out of a love for good ads.